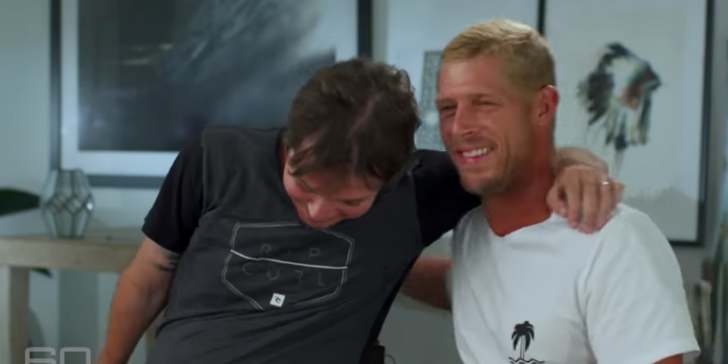 Barney Miller

Everyone knows Mick Fanning is so much more than a champion surfer and occasional shark wrestler.
He's one of the most decent human beings on the planet, and his friendship with Barney Miller proves it.
As a youngster, Barney dreamt of being a professional surfer until he was severely injured in a car crash when he was twenty.
The accident left him a quadriplegic. Tough times followed, but ten years ago he had a chance meeting with Fanning and they've been best mates ever since.
These days Mick takes Barney surfing and is also literally helping him get back on his feet.
But like any good mate, Barney is also helping Mick recover from the personal and professional traumas he has endured in the past 12 months (2016).