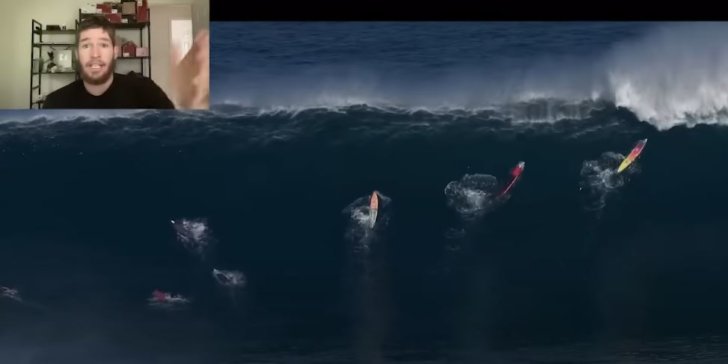 FULL BREAKDOWN
Front page frame grab: Billy is bailing on the far right with the yellow-red-purple gun.
"You have only one option, and that option is to survive"
"So Heavy" NF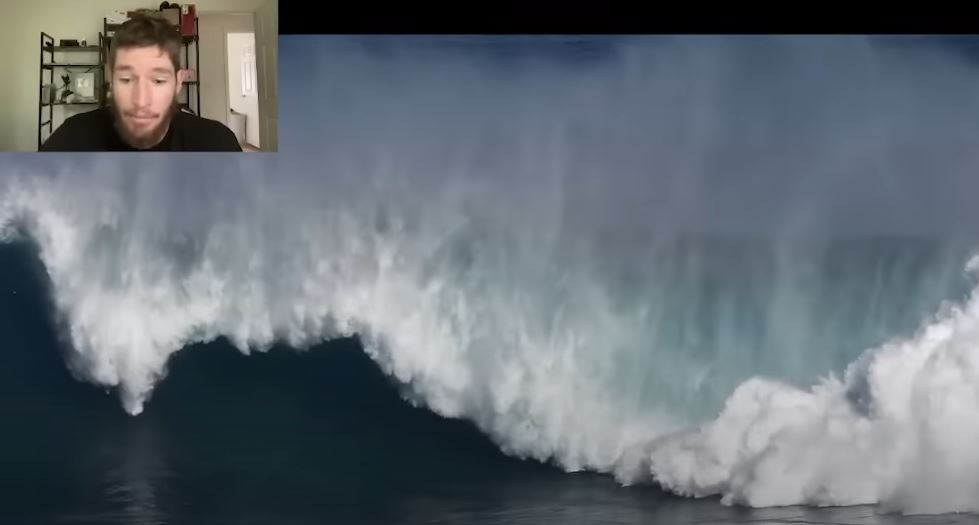 Top to Bottom…the 50′ Face Beast is So thick So Big its deceiving…watch how hard the thick lip explodes below.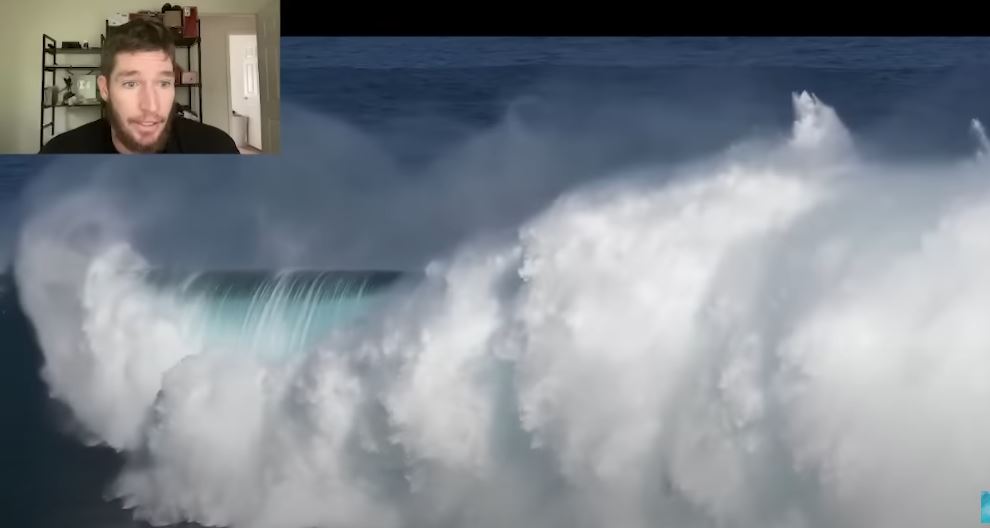 The Thick white-water blast is near 100′ tall crest to trough.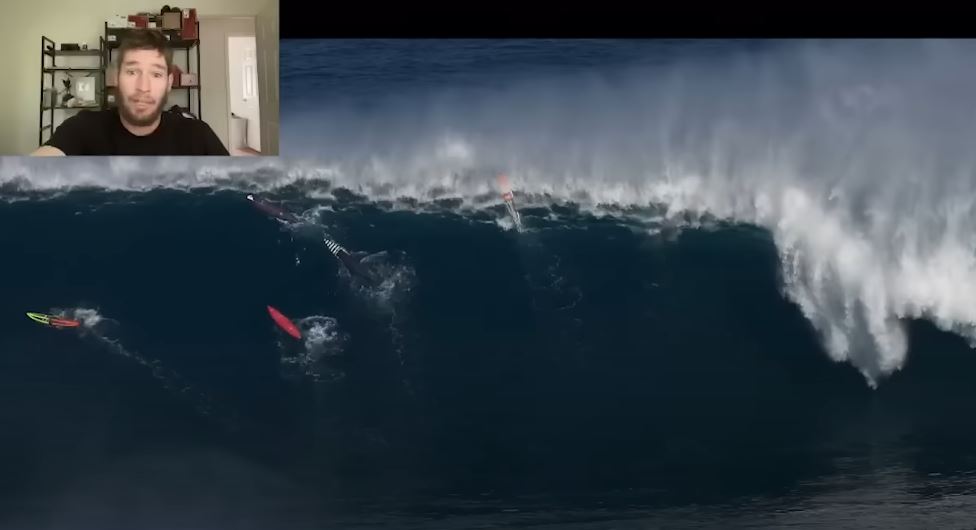 Above Size of the set Wave? Nathan est. 50′ on the face based on the 10'gun stuck vert in the 10′ thick lip.
"Billy actually went back out and got his best wave" NF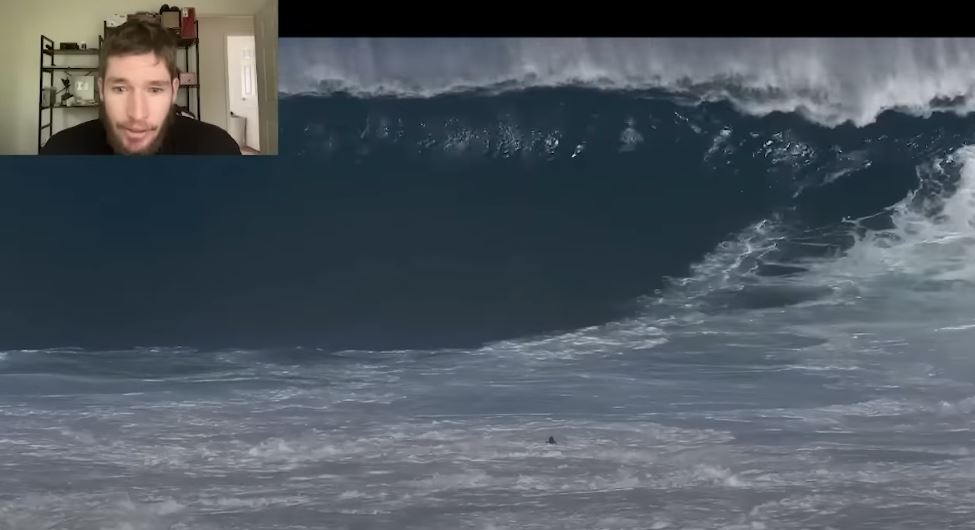 Above. You have to look closely to notice Billy head as he faced the next wave in the set.