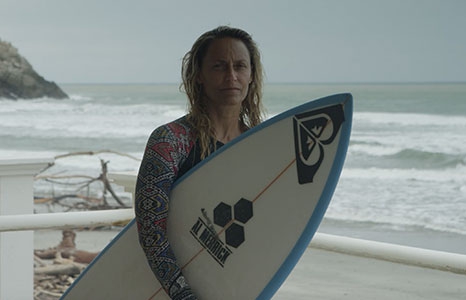 TROUBLE: The Lisa Andersen Story
Saturday, Jul 27 01:00 PM 
Sunday, Jul 28 01:00 PM
Doris Duke Theater!

About the Film:
Part of Honolulu Surf Film Festival 2019.
This pairing of films takes a deeper look at two of surfing's most iconic women.
See the drive and passion that fuels Paige Alms' stunning big waves…
Directed by Chas Smith. 2018. USA. 54 min.
A four-time world champ and inductee into the Surfer Hall of Fame, Lisa Andersen is a true icon. She discovered surfing in her native Florida when she was 13, before running away to Huntington Beach to pursue her career. While her personal life was rife with abusive relationships, in the water, she was something else, quickly becoming a young champion before more obstacles presented themselves. Surf writer and director Chas Smith presents an intimate portrait of a self-made, American woman.