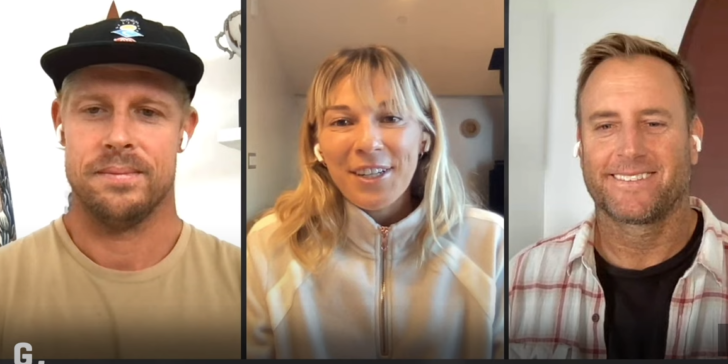 Coco Ho is back hosting another episode of "Getting Heated," and as the Championship Tour enters Australia and surfers begin their time in quarantine she has a lot to talk about with three-time World Champ Mick Fanning and New School icon Ross Williams.
They start the conversation with a spirited back-and-forth about who will be most effective in staying fit being competition ready after two weeks locked in a hotel room.
For next round of fiery banter, the trio delve into who the most impactful Brazilian surfer on tour is. Given in the last six years we've seen three South American World Champs — Adriano de Souza, Gabriel Medina and Italo Ferreira — there's no shortage of stuff to unpack.
The episode wraps with a timely question about 11-time World Champ Kelly Slater's future after withdrawing from the Australian leg of the tour.
The new episode is here.
Mick and Ross have something to say. The Championship Tour's ready to restart Down Under. It's time to fire it up on "Getting Heated."
HEAT 1: WHO IS MOST LIKELY TO UTILIZE THEIR TIME IN QUARANTINE TO STAY FIT AND GET COMPETITION READY?
HEAT 2: WILL ADRIANO DE SOUZA'S LEGACY GO DOWN IN THE HISTORY BOOKS AS THE MOST IMPACTFUL BRAZILIAN SURFER ON TOUR?
HEAT 3: WHO IS THE BEST FREESURFER OF ALL-TIME?
GOING DEEP: FOLLOWING HIS DECISION NOT TO HEAD TO AUSTRALIA, CITING INJURY, IS SLATER'S COMMITMENT STILL THERE, OR IS THIS A SIGN OF WHAT'S TO COME?