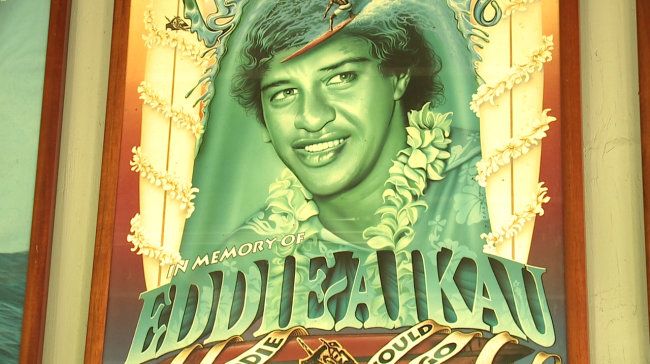 Kathy Muneno KHON2 shares with us the news about the dawning of a new day for the Aikau Family with Elyssa Arevalo.
Nov 30 kicks off the Holding period thru Feb. And if the surf gets large enough or reaches 15-25′ Hawaiian for an 8 hour period 'The Eddie' Will GO!

The Story of the Break from QS from Oct HERE
Now, to get us pumped up and praying for a BIG ONE.
This is why he Won. John John Florence's Best Waves at The Eddie 2015/2016