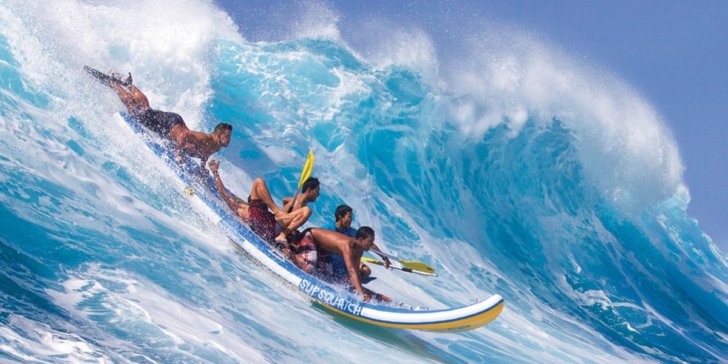 Don't miss it!

Makaha: thee beach to be sitting & surfing on as family, friends and spectators gather for fellowship, friendly competition and entertainment.
This 2-weekend event is anything but typical.
There are 9 categories: some which include 2-person beach boy style surfing, plus the heavies… 250 lbs. and up! There's tandem and canoe surfing divisions.
There's long boarding (with it's own sub divisions), and stand up paddling.
We have a foreigner's comp and body boarding, too.
We get to see the art of the ancient Alaia Boarding, Paipo Boarding and ever crazy SUPSQUATCH category… ride 'em …or hold on for dear life.
It is all done in Honor and in the Spirit of Richard 'Buffalo' Kalolo'okalani Keaulana.
He is Waianae's…Hawaii's…The World's Premiere Waterman.
Buffalo has mastered most every ocean discipline there is…
Though I'm not sure he's tried the latest 'Foiling' craze.:)
Buffalo began the first annual Big Board Classic back in '77 with a men's only 'open surfing' division. There were no single winners! Each of the 7-finalists got equal ranking! This was thinking out of the box.
Buffalo Big Board Surfing Classic has become a 'collective expression of giving back to surfing'… returning to the community a sense of place and of course, stoke… for 44 years now!
This concept has flourished under 'Buffalo's sense of what's right'.
"I wanted something for the old-timers to enjoy," he said, "something to bring out those who don't usually surf in contests, something that doesn't rely so heavily on judgement calls, something that uses big boards (10 feet and over), and something that is fun".
Buff turns 89 in September.
Mahalo Buffalo! Mission complete. And to all the countless, selfless volunteers over the years…Thank you.
This year is dedicated to Aunty Frenchy DeSoto, the 1977 Royal Court Queen and her Grandchild, Maile.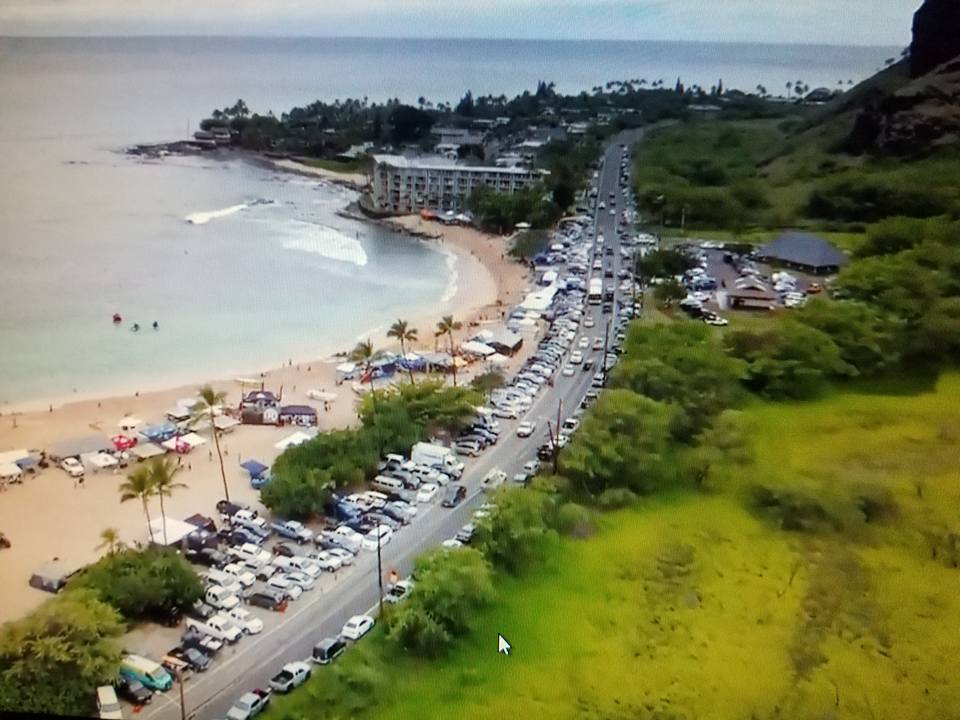 The one and only Makaha (Bruce Desoto Image)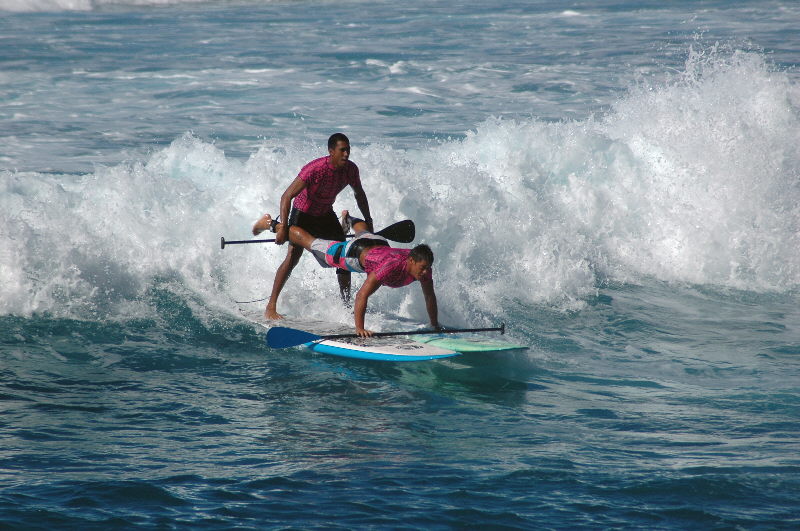 Keaulana Surf Shop Photo of the 2-person beach boy…