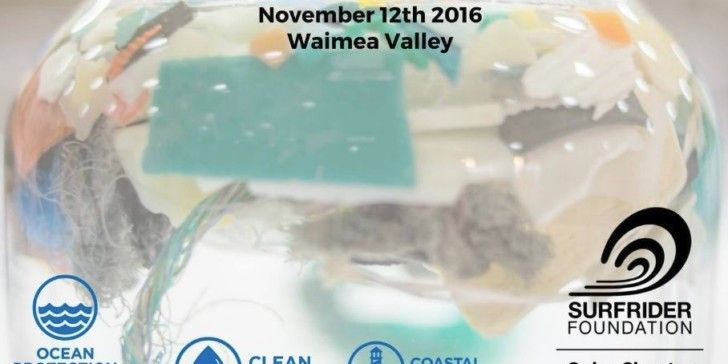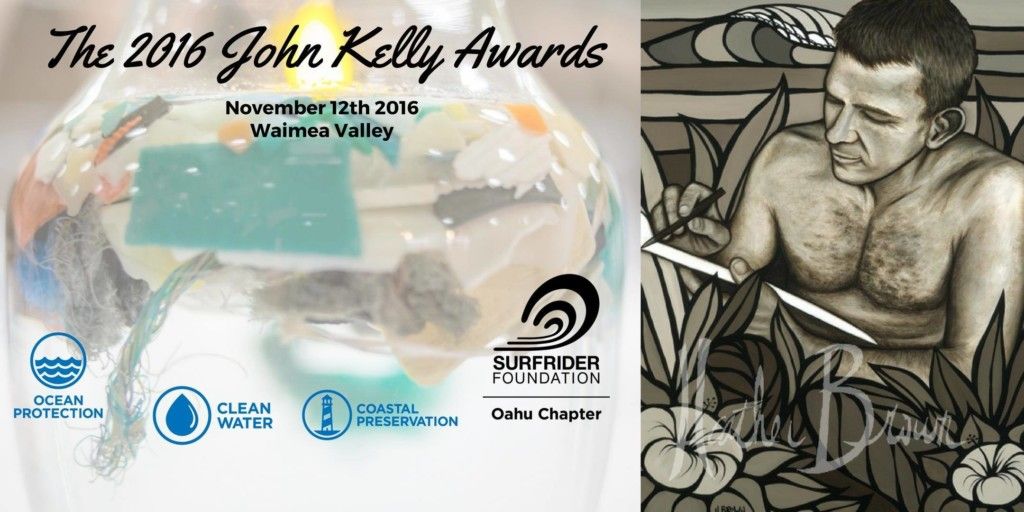 Only  days left before the awards and our amazing volunteer team met last night to make all our final preps. We can not emphasize enough how inspirational it has been working with this group this year, who have put in countless hours to make this weekend incredible. Make sure to grab your tickets today – they have been going fast and we have a capacity to work with. If space remains we'll have some tickets at the door, but the price increases to $100/115. Every guest gets a commemorative stainless steal John Kelly Cup with their entrance and of course all that comes with this wonderful night.

This November Surfrider O'ahu will put on the 14th annual John Kelly Awards in beautiful Waimea Valley. Each year the O'ahu Chapter hosts this memorable event to honor the legacy of John Kelly, the founder and leader of Save Our Surf (SOS), and to highlight the important work our chapter is continuing to move forward in our community. Our theme this year will build on a national campaign called Long Live The Beach (see side panel for more info). We continue to be supported with amazing event artwork crafted by Heather Brown Art who created her Long Live Kaena Point's Albatross image for this year's event. A huge mahalo to our Master Sponsor for this event and one of our biggest supporters in all things Surfrider Oahu: RevoluSun Smart Home!!!

Tables are filling up fast. Make sure to grab your event tickets via our ticketing site and get ready for an incredible night!  If you would like to support our chapter at a sponsorship level, you can also purchase tables for your group via the same ticketing site and send your information to rbergstrom@surfrider.org
With each JK party comes another set of incredible award winners. Over the past 2 months we have been accepting nominations from the community and at our last Chapter Meeting the public had the opportunity to participate in voting for the winners in the categories of Lifetime Achievement, Local Environmentally Friendly Company, and Pro Surfer.
This year's winner of the Pro Surfer Award is the bold yet humble big-wave charger Greg Long.  Besides winning the 'Eddie' and countless other contests around the world, he also serves as an Ambassador for the Surfrider Foundation to fight for beach access, water quality and preservation of our coastal areas.
The award for Environmentally Friendly Company will be presented to Kailua Beach Adventures, which has championed the fight against plastic pollution.  The company is a leader in the eco-tourism industry and really walks the talk by educating all of their customers about how to reduce their plastic footprint and to protect the sensitive environments that we all love.
For the Lifetime Achievement Award, this year's winner is Cynthia Thielen, who has been fighting for the environment for decades.  As an attorney, Thielen helped stopped the bombing of Kaho'olawe.  As representative for Kailua in the State Capitol, she has been a strong ally in the fight for renewable energy, coastal protection and preservation of our natural environment.
You can find full descriptions of all the award recipients on the winners page of the John Kelly Awards Website.
We are kicking off our 2016 John Kelly Awards weekend again this year with a pre-party at Surfer, The Bar at Turtle Bay Resort on Friday night the 11th. As part of the opening of the Vans Triple Crown of Surfing by World Surf League we'll have a great night of music and fun.

The night includes music from the The Bentos and Dj Godiva who will be rocking the house and keeping you dancing all night.

All proceeds from the event go to supporting Surfrider Oahu and our mission to protect our island's ocean, beaches, and waves.

Bring your friends and kick off the John Kelly Awards weekend and the start of the Triple Crown season.

A huge mahalo to the Turtle Bay Foundation, Surfer the Bar, and our planning team headed by Foreseeable Futures for making it all happen. Our organization is gifted to have some amazing peopel working to support us!

See you all next week.