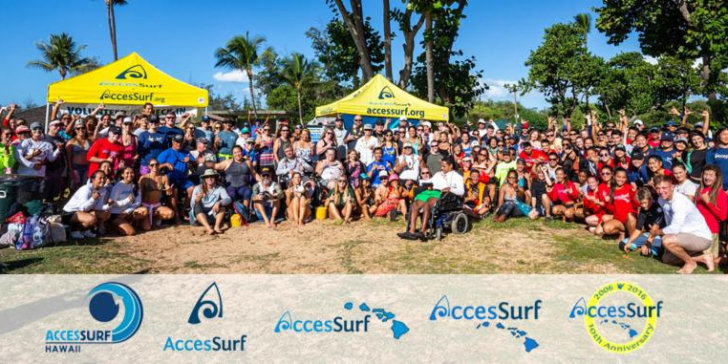 AccesSurf celebrates 12 years of stoke!
Indeed, AccesSurf was born of humble beginnings, a few pickup trucks and lots of duct tape and a determination to adapt in any way possible to get those with disabilities back in the water.
Fast forward twelve years and AccesSurf is a worldwide leader in adaptive surfing.
Today AccesSurf hosts more than 40 events each year, facilitating well over 2,500 ocean experiences annually and has a volunteer base of over 900 people.
But it's not the numbers, the accomplishments, or the accolades that make it all so special.
It is YOU. All of YOU.
AccesSurf is a vibrant, inclusive, and connected community, and all that we have done these last twelve years and all that we will ever do far into the future is because of YOU.
So, from the bottom of our hearts, THANK YOU.
The AccesSurf Ohana
Here's one way you can help us!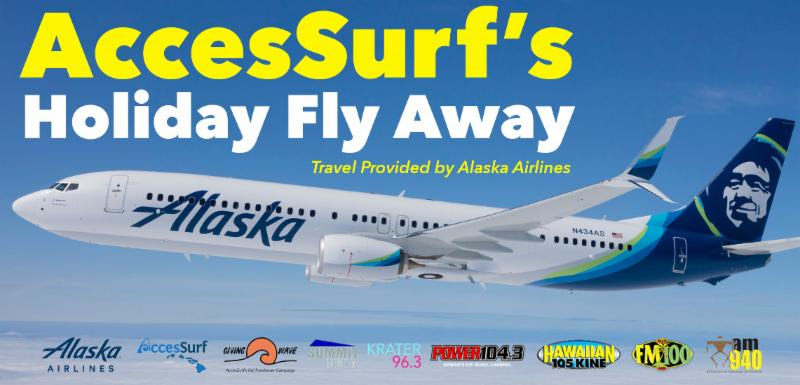 Support AccesSurf And Fly Away With Alaska Airlines!
We recently launched our online fall fundraising campaign, the Giving Wave. Our goal is to raise $25,000 for AccesSurf programs. So far we have raised almost $10,000!

To help get us closer to our goal we have partnered with Alaska Airlines and Summit Media to bring you the Holiday Fly Away.

A donation of $25 enters you into a chance to win TWO roundtrip tickets ANYWHERE Alaska Airlines flies with NO restrictions!

Donate now through November 14th for your chance to win this incredible package. Support a great cause and fly away today!