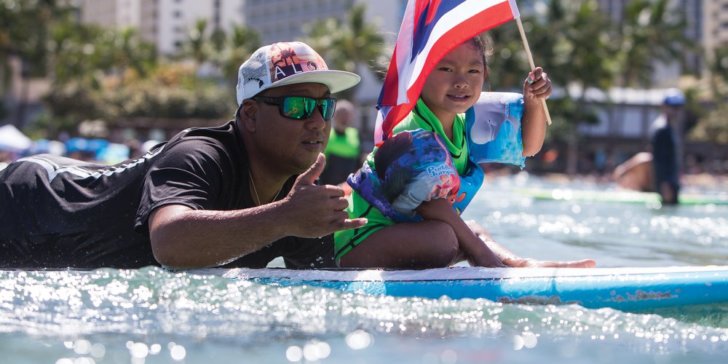 We have a fun small South that should keep it head high for the Kids 12 and under for the iconic kick off of Summer.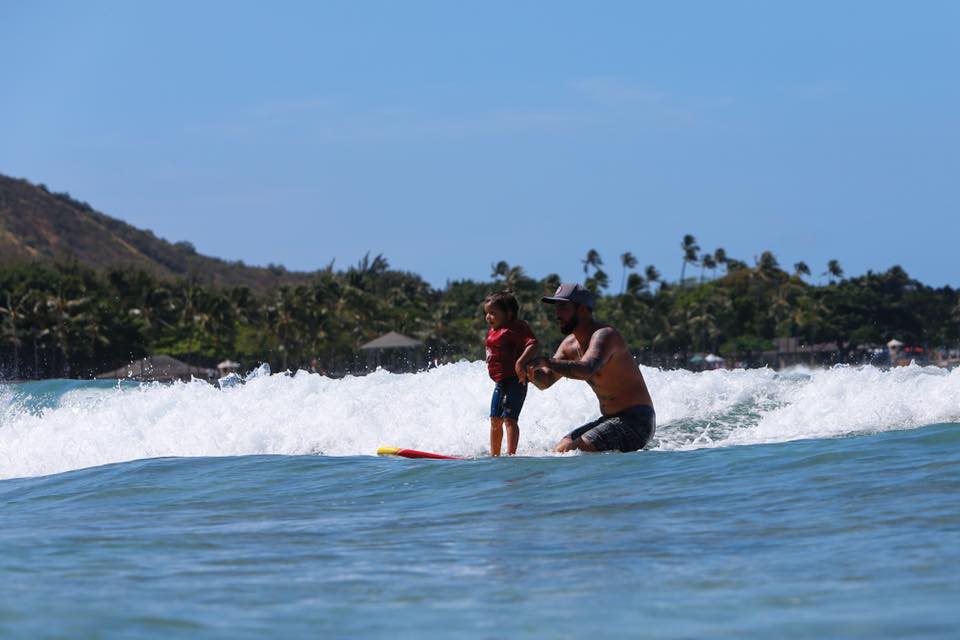 About The Grom Contest
Since 1997, the mission of the T&C Surf Grom Contest has been to get more of Hawaii's youth in the water with a non-competition style event. For over twenty years, unrated groms have enjoyed this specialty event at Queen's Break right in the heart of Waikiki. This family-friendly two-day contest is open to inspiring surfers ages 12 and younger who want a taste of competitive surfing in a fairly mellow setting. The Grom Contest is designed so all entry level surfers are eligible to surf only one division providing more kids a chance to compete. The ever-popular Kokua Division allows parents to assist their keiki and help them catch waves! It gives the youngest of surfers the opportunity to take part in a contest with some extra support from a grown-up.
T&C Surf and Boys & Girls Club of Hawaii, our non-profit partner, produces the event each year to introduce young surfers to the world of competitive surfing in a less-intense setting. The general rule of thumb is groms who have participated in NSSA or HASA or any other organized competitive surfing branch are strictly prohibited. "This is the greatest thing we do. It's our way of giving back," says T&C Surf president and founder Craig Sugihara. "This is the next generation and we're giving back to the kids that aren't already doing contests. We look forward to doing this event all year and couldn't be happier to host it." The contest is usually at full capacity each year, so make sure to get your entry form in early. All contestants receive a contest T-shirt, lunch courtesy of Chili's Grill & Bar and a goodie bag.