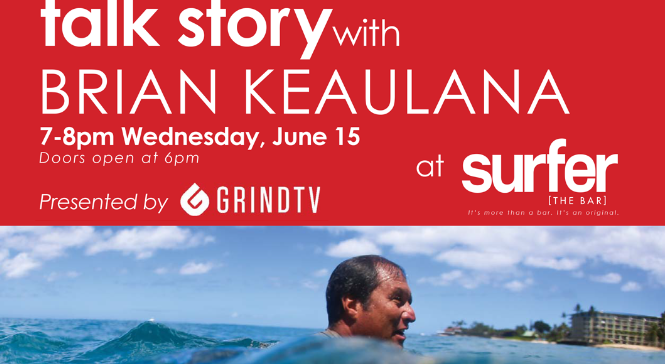 OCEAN ROOTS RUN DEEP
Brian Keaulana – son of legendary surf pioneer 'Buffalo' Keaulana, is a world renowned professional stuntman, stunt coordinator, lifeguard, professional surfer, and the true definition of what it means to be a Hawaiian Waterman. He has been featured in countless Hollywood productions such as Blue Crush, Pearl Harbor, Hawaii Five-0, with assertive credibility that stems from a life defined by the ocean.
Born and raised on the beach at Makaha, Brian has made major contributions to the surfing world both by way of his own sporting achievements, and through his ocean safety expertise that rewrote the safety and possibilities of enjoying the ocean, saving countless lives along the way. A master of tandem, canoe surfing, big-wave riding, and tow-in, his experience cannot be surpassed.
Join us for a unique and intimate Talk Story experience with a true Hawaiian Waterman.
WHEN
Wednesday, June 15, 2016 from 7:00 PM to 8:00 PM (HST)
Big Wave Risk Assessment Summit 2012 from Roots Media on Vimeo.