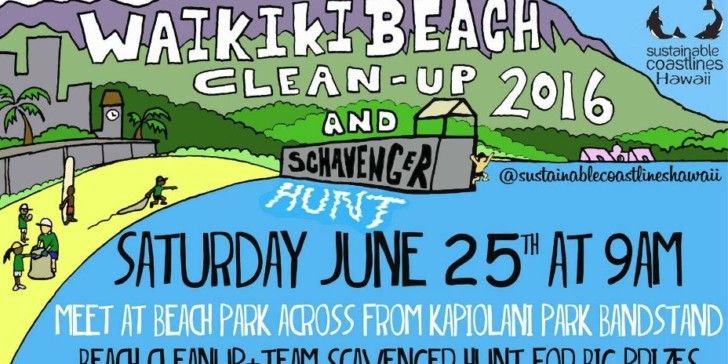 Mahalo to Sustainable Coastlines and you!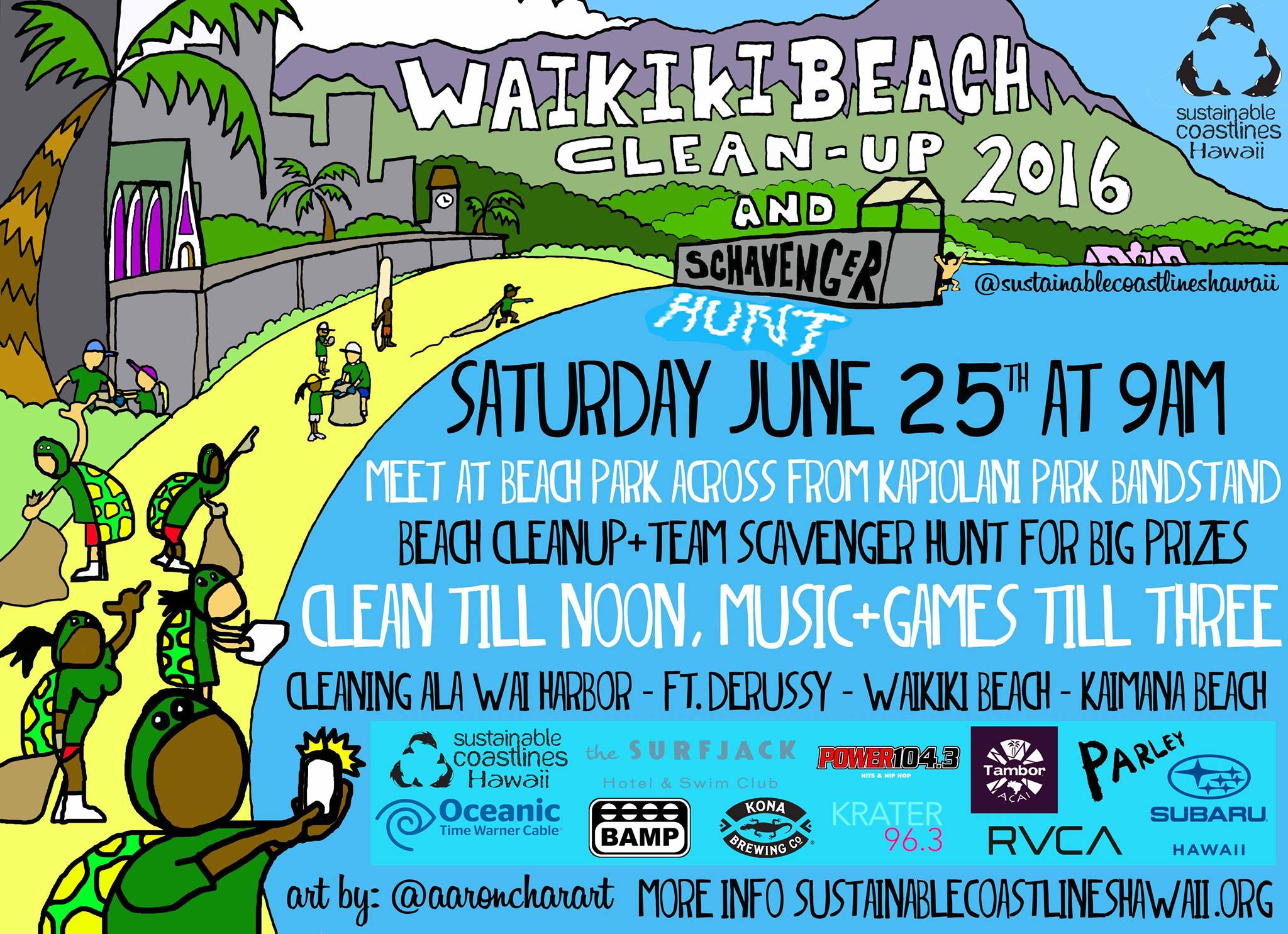 Aloha!
Join Sustainable Coastlines Hawaii (SCH) and Partners as we aim to cleanup Waikiki. The epicenter of our tourism economy and home to the State's busiest beaches, Waikiki is visited by thousands daily. With those visitors comes trash and we are bringing a small army of people to sweep across Waikiki along with a team at Ala Wai Harbor to clean and educate.
Check in starts at 9AM at Queens Beach Park (aka Publics) across from Kapiolani Park Bandstand and next to the Barefoot Cafe and lifeguard tower 2F. Families are encouraged to clean near the check in area and Kaimana Beach while others are encouraged to hop on our chartered buses to Ala Wai Harbor and Ft. Derussy. Buses leave at 9:30AM and return at 11:30AM although those dropped off at Ft. Derussy are encouraged to walk back to the check-in area. Schavenger Hunt participants will be dropped off at Ft. Derussy.
Adding to the cleanup besides hundreds of people cleaning up, we're adding a fun opportunity to mix things up for those willing to get creative and are into adventure. The SCHavenger Hunt is a team themed event and coordinated outfits are encouraged but not required. Teams will be dropped off by bus to Fort Derussy and tasked with a list of items they need to find and do. Teams have two hours to get across Waikiki and back to the check in location. Winners will win an epic prize pack from the Surfjack, dinner at Mahina and Suns, SCH schwag and more! Winners will be chosen by their ability to get their lists completed, time to complete, team outfit/theme, social media engagement, and public support.
SING UP HERE: http://goo.gl/forms/walaahGVqM or on Facebook.
Currently in the planning stages, more will be added to this event. Please save the date for Sustainable Coastlines Hawaii's Waikiki Summer Cleanup Festival. You can keep up to date by texting #cleanyobeach to 462662 or by going to our Facebook Event Page here and hitting "going".
Mahalo!
– The Sustainable Coastlines Team