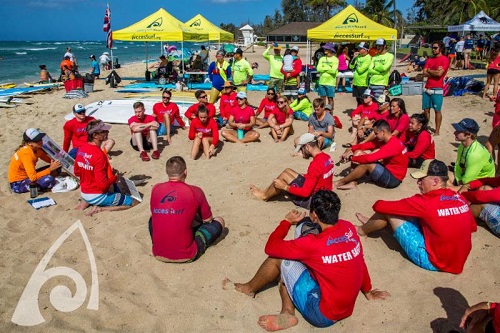 Advanced Volunteer Training
Are you looking to take your skills as an AccesSurf volunteer to the next level? Well then this is your chance! Join us on Saturday, April 20th for our annual advanced volunteer training.
This year's training will feature Joshua Beal, who will be teaching us some ASL (American Sign Language) that will help improve our communication skills. We will also have learning stations with our surf equipment at the beach so you can experiment with different abilities and surf styles to further develop your skills as a volunteer.
Where: Kaimana Beach Park
When: Saturday, April 20th, 9am-3pm
Space is limited, so please contact us to register for this training today!