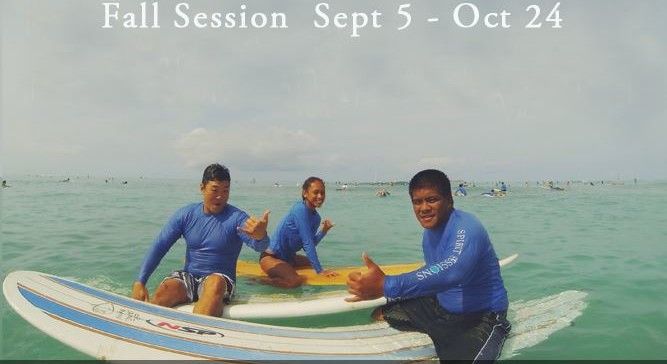 See you there! Help us help our youth. It's about catching waves and changing lives. Mahalo!
"Hi Friends, I'm stoked to be included in this years benefit for the Surfrider Spirit Sessions. It's a nonprofit-organization targeting at risk youth in Hawaii with the positive healing & teaching powers of the ocean. An incredible variety of art has been curated for this event by coordinator John Koga. My fingers are crossed that the "gallery" will remain open through the holidays.
Hope we see you there".
ALOHA, MC (Mark Cunningham)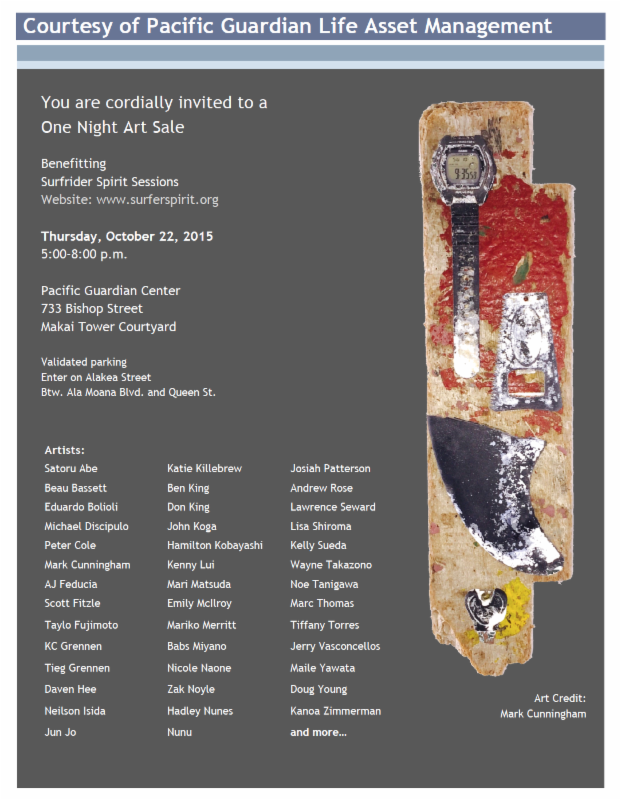 Surfrider Spirit Sessions Mission
Surfrider Spirit Sessions was founded in response to an expressed need by Hawai'i State Family Courts for pro-social youth activities and juvenile detention alternatives for court-involved youth. Our mission is to create and deliver holistic, ocean-based experiential education and mentoring programs and activities that connect, enhance, and fill in the gaps within existing nonprofit programs serving at-risk and adjudicated youth, teaching ocean awareness, environmental sensitivity and Hawaiian culture to the general community. SSS provides a motivational and communal pathway for youth to make positive life changes and the means to achieve greater life success!