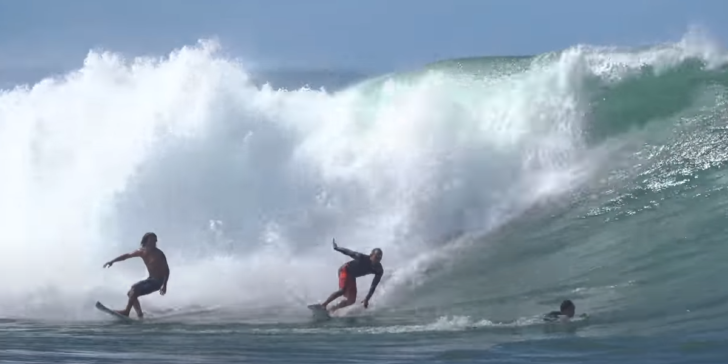 Our biggest swell this Summer! Mason & Michael Ho surfing Ala Moana Bowl on the South Shore of Oahu August 17 2021. Happy Birthday Ben Aipa!
Surfers: Mason Ho, Michael Ho, Mike Akima, Tosh Tudor & Greg Nakamura.
Filming: Rory Pringle & Stanley pine (GoPro clip)
Jams: Brainwashed. Mom collection.
All Surfboard info in END CREDIT ROLL plus ding report.