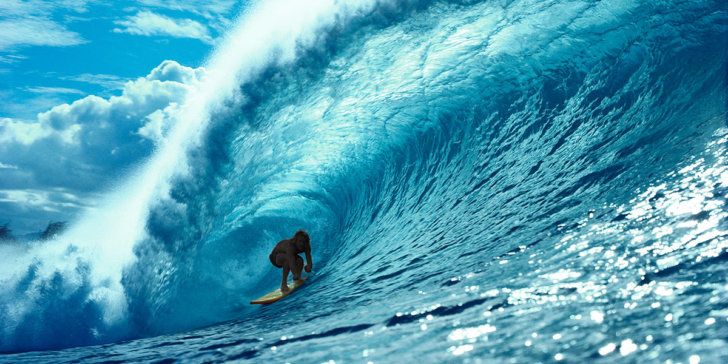 How many surfers have at least one or two of Chang's Iconic images seared in their brain?
Surf News Network, June, 2017
"Ask anyone who was a grom in the 80s and 90s and they'll confirm Chang's Surfing Magazine images adorned their walls growing up. Semi-eternal Surfer magazine photo editor Jeff Divine once referred to Chang as the best surf photographer in the world. He was forced to swim laps around Waimea Bay on a 20-30-foot day. Legend? Yes the term is thrown around lightly these days, but Aaron Chang has truly earned the title".
"Born in San Diego and moving to Hawaii as a teenager, Chang was thrown into the magic of the North Shore in the Seventies. His photography skills grew accordingly and soon set up at Surfing Magazine for a few decades. After moving on from surf magazine work he started his own clothing line and now runs the Aaron Chang Gallery in California". SurfersVillage.
Matt Warshaw describes Chang as "quiet, aloof, intense, and keenly business-minded…His composition was masterful; the color palette he worked from was broader than that of any of his surf-world peers "
SV: Where are you from and what do you shoot with?
I grew up in Imperial Beach, California but moved to Hawaii when I was 17. I started my professional career on the north shore of Oahu. I shoot with whatever gear is the best. I started with Nikon but switched to Canon when the autofocus technology was introduced. Currently, I am shooting with the Canon 5Ds.
SV: How did surf photography start for you?
Surf photography started for me when I was in high school. My best friends father loaned me a Super 8 movie camera and I was hooked. A few rolls in and my father bought me my first Super 8 camera. After moving to Hawaii, I built a water-housing for this camera and shot and produced a feature length 8mm surf movie. It was during the summer, while touring with the film, that I met Larry Moore at Surfing magazine. Recognizing potential in my water photography, Larry asked if I could shoot still photos from the water. This invitation led to a 25-year tenure as Senior Photographer with Surfing magazine.
SV: Share with us something that most people don't know about surf photography.
Surf photography is perhaps the most difficult form of photography you can undertake; particularly shooting from the water. If you can manage to create compelling images under the harsh conditions imposed upon you by the weather, swell, equipment, and athletes, most other forms of photography are relatively easy.
SV: Tell us about that ont time you almost died, on a surf trip or in the water. 
Before jet-skis and helicopters, I once had to swim 3 laps around Waimea Bay in 20-30 foot surf in order to get to the beach. Because of the long amount of time swimming you have a lot of time to think. The mental game of survival is a battle between your ears that you must win in order to survive a swim like that.
SV: Name one photographic image you saw that changed the way you approach photography.
When I was in high school Steve Wilkings released a post titled Beauty and the Beast. It was a water shot from Pipeline.
For more great interviews from SurfersVillage GO HERE