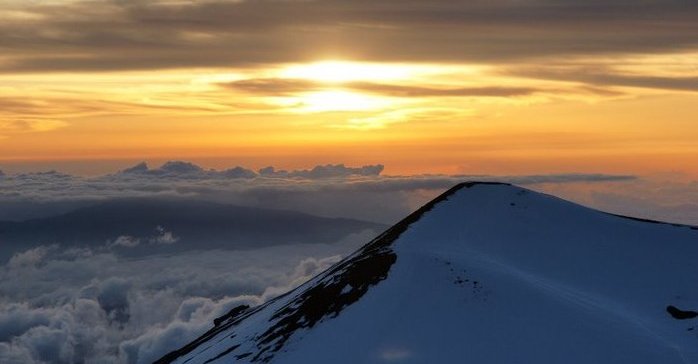 A PADDLE OUT TO PROTECT MAUNA KEA THIS SUNDAY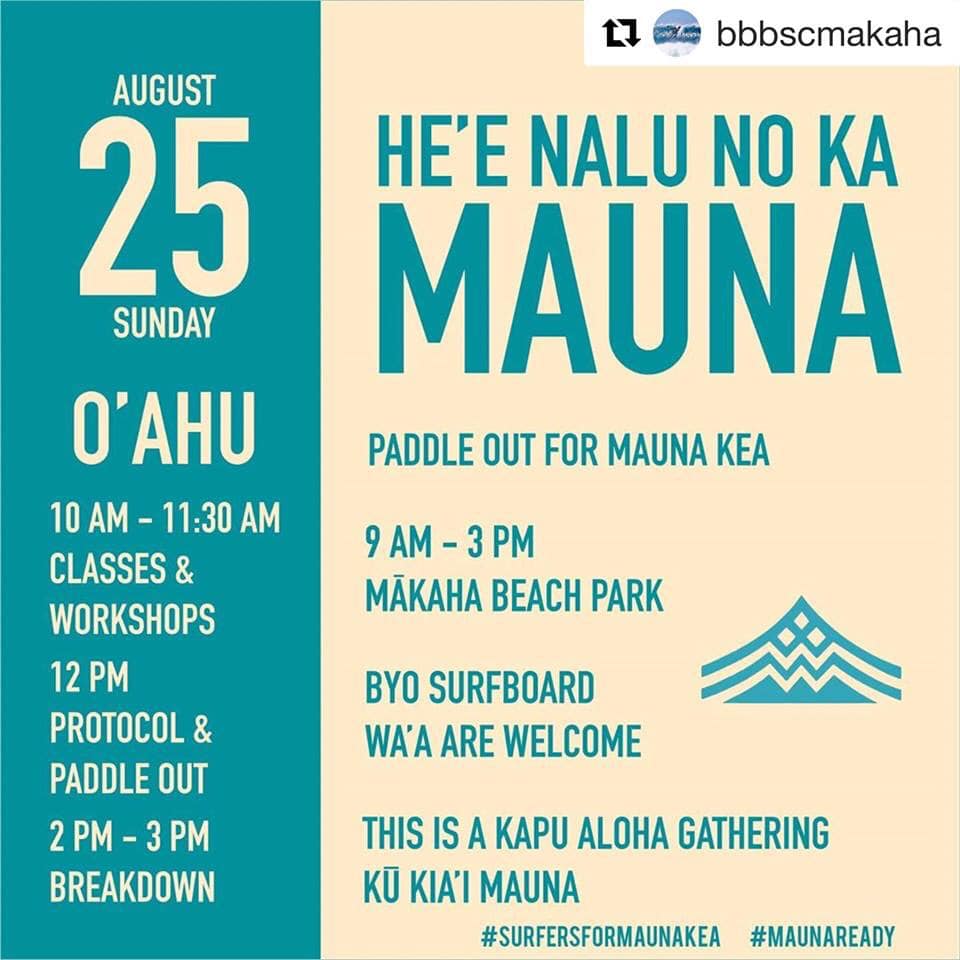 Prominent Native Hawaiian surfers like Two-Time World Surf League (WSL) World Longboard Champion Kelia Moniz, as well as Championship Tour competitors Seth Moniz and Ezekiel Lau, posted their support for the protection of Mauna Kea and their opposition of the Thirty Meter Telescope on Instagram. Two-Time WSL Champion John John Florence and prolific waterman Kai Lenny also joined in the #SurfersForMaunaKea campaign. 
Facebook:www.facebook.com/protectmaunakea/| Instagram:@protectmaunakea#SurfersForMaunaKea #MaukaToMakai
 PU'UHONUA O PU'UHULUHULU, HI (August 23 2019)— Surfers will gather at beaches across the Hawaiian Islands on Sunday, August 25 from 9 a.m.- 3 p.m. for "He'e Nalu No Ka Mauna" to protect Mauna Kea. The culmination of Saturdayʻs events – Puhi Bay (Hawaiian Village), Hilo; Laniupoko Beach Park, Maui; Mākaha Beach Park, O'ahu; and Waioli Beach Park (Pinetrees), Kaua'i – is a paddle out ceremony at noon. Attendees of "He'e Nalu No Ka Mauna" are encouraged to practice Kapu Aloha as well as bring their own surfboards, bodyboards, and canoes.
Earlier this month, thousands of surfers across the world lent their voices on social media to raise awareness of the struggle to protect Mauna Kea from the construction of the Thirty Meter Telescope. Using the hashtags #SurfersForMaunaKea #MaukaToMakai ocean enthusiasts posted images of themselves supporting the protection of Mauna Kea from all over the world. Their solidarity with the kia'i (guardians) of Mauna Kea illustrates how the mountain and oceans are all connected. Furthermore, he'e nalu (surfing) was invented in Hawai'i, therefore, the international surf community and Native Hawaiians have a shared cultural ancestry.
In addition to the paddle out ceremonies at noon on Sunday, August 25, there are also workshops, hula, cultural protocol and Hawaiian music performances planned.
Video and images from He'e Nalu No Ka Mauna will be available at 2 p.m. on Sunday, August 25. 
About Pu'uhonua o Pu'uhuluhulu
Our movement of aloha 'āina has ignited not just Hawaiians but people worldwide who want to protect Hawaiʻi from self-serving, big-business.
We value Maunakea, our culture, and our unity.
Protecting them is a struggle we are ready to sustain for as long as it takes.
Media Contact:
Tiare Lawrence
(808) 276-7685