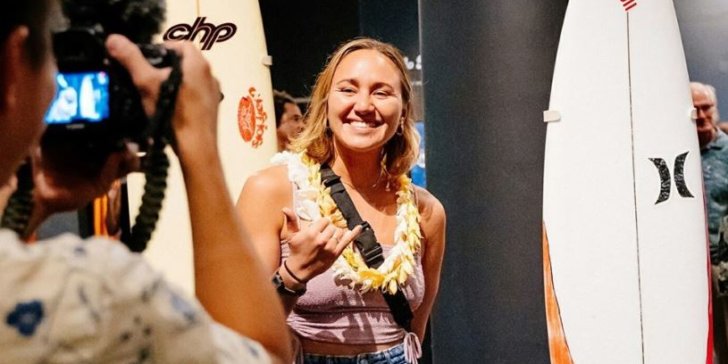 "I know there are a lot of different views, perspectives and opinions on the environment and climate change but I believe if we all do our part we can make a positive impact together for now and future generations." — Carissa Moore via Instagram.
Be part of the discussion on sustainability and conservation with Carissa and Sustainable Coastlines Hawaii during Surf Nights, Tuesday, Jan. 28 from 5:30 p.m. – 8 p.m.: http://bit.ly/2NrBF5G.
Join us for an evening of surf for all ages! Explore the Mai Kinohi Mai: Surfing in Hawaiʻi exhibit in the Castle Memorial Building!
Enjoy food and activities on Flanders Lawn, and a special guest appearance by Carissa Moore.
Bishop Museum parking is $3 per vehicle after 5:00 pm.
Museum Members attend for free; please log in to get your discount.
If you haven't set up your account yet, click in the upper right corner to get started.
Please note that your membership discount will be applied after you have added the tickets to your cart.
PC: Subaru Hawaii
Kokua Hawaii Foundation
Art Explorium
#SurfNightsHawaii #MaiKinohiMai #BishopMuseum
#OceanSustainability #sustainability