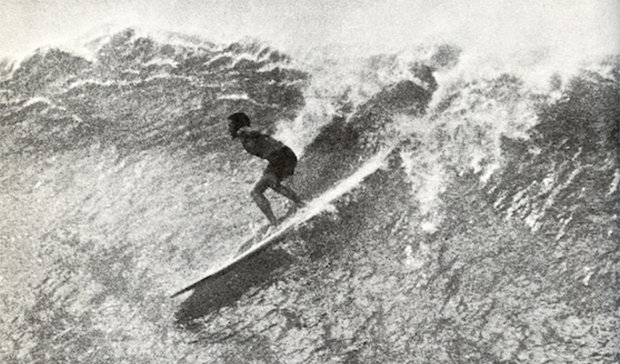 Timing…it's what life and surfing and style are all about…Pat Curren had this and more as did his legendary son. SNN
Front page classic. Photo Credit: Encyclopedia of Surfing
HOMAGE AND RESPECT TO THE LEGENDARY SURFER, SHAPER, AND FATHER TO WORLD CHAMP TOM CURREN
"Curren was the last surviving member of the four men who, in the 1950s, more or less invented big-wave surfing." (George Downing, Greg Noll and Buzzy Trent…)
Like everyone else, I'm enraptured by the photos and stories that together form the Pat Curren legend.
But experience has shown me that legend, as a rule, is almost always a portal to a more interesting and complicated and human story, and Curren is a prime example of what I'm talking about.
The celebrated and ineffable cool he brought to the table—the silence, the independence, the not giving a shit—very much cuts both ways.
The cool is real". MW
CHECK OUT MATT WARSHAW'S FULL PIECE IN BEACHGRIT HERE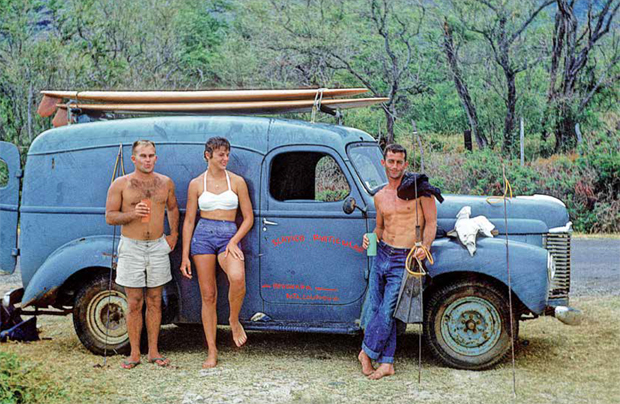 Image (decades before 6pack abs were conceived): Late 1950s. Pat Curren (right) with John Ewell and Vicky Heldrich on the West Side of Oahu, drinks and lobsters for breakfast.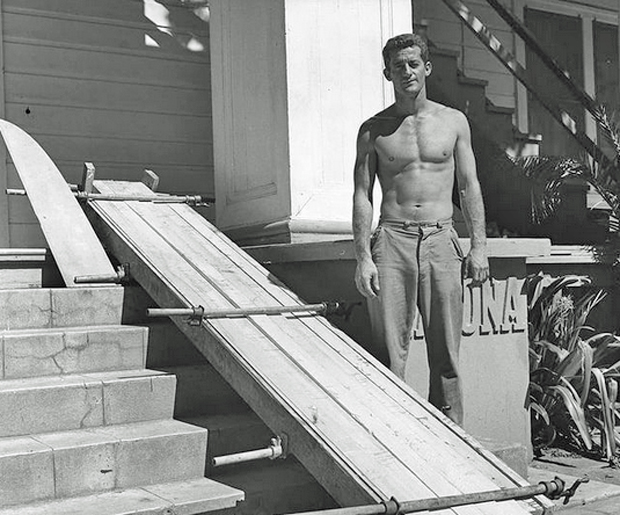 Curren was born in 1932 in Carlsbad, California. Curren grew up mostly in Mission Beach San Diego. At 16, he 'dropped out' of high school. then at 18, he moved to La Jolla and started surfing. Instant adrenaline junky.
Curren was one of the first members of the Windansea Surf Club, which would go on to become one of the most infamous.
In 1955 Curren made his first visit to Hawaii, and it would change his life forever.
View this post on Instagram
View this post on Instagram