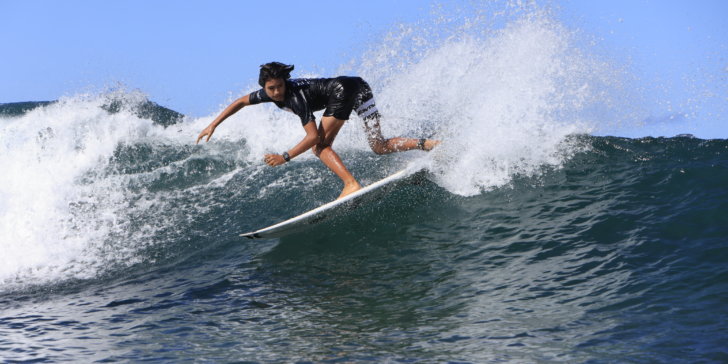 MAHALO FREESURF MAGAZINE FOR PHOTOS
– Heat Roster for weekend's Amateur Divisions
WEEKEND AMATUER EVENT SCHEDULE  (QS Division starts Monday 6/12-19th)
**Heat Roster – SATURDAY, 6/10**

**Heat Roster – SUNDAY, 6/11**
Good luck to our friend Chris Latronic and to all the competitors!!! Aloha SNN

** Surf Into Summer 2023 – Contest Info & Registration **
ADDITIONAL INFO & UPDATES
•  Heat rosters will be posted by 6/8. Times are subject to change based on conditions.
•  Check-in is 1 hour before your scheduled heat time.
WINNER PARTICIPATION IN WSL QS 1000 EVENT
This year, winners of the Shortboard Men & Shortboard Junior Men divisions will receive a wildcard spot to participate in the WSL QS 1000 event! The 3-day event will be held the following week between June 12 – June 19 at Ala Moana Bowls.
TRAFFIC & PARKING NOTICE  (Saturday, 6/10/23)
The 106th King Kamehameha Celebration Floral Parade will be held on Saturday, June 10th between 9:00am-1:00pm, beginning at 'Iolani Palace. There will be road closures starting in Downtown Honolulu from 7:30am. Click here for more details.
Parking at Magic Island may be limited during the parade between 9:00am-1:00pm.
If you have a heat scheduled around this time, please plan accordingly.
*Alternative parking available at Ala Moana Shopping Center
BOARD REQUIREMENTS
•  Shortboard must be less than 2ft. above head
•  Must have a hard top and bottom (no soft tops allowed)
WATER & FOOD WILL NOT BE PROVIDED 
Please remember to bring all the food, water, and supplies you may need to stay cool in the summer heat.
For any questions, email us at info@localmotioninc.com!