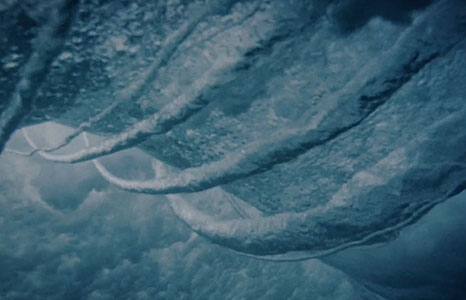 About the Film:
See a new crop of short films showcasing all angles of surfing. Meet surfers from near and far, sharing their stories on screen.
Q+As with filmmakers to follow the screenings. 
Total runtime: 52 min.
SOUS L'EAU
Directed by Olivier Sautet. 2019. France. 2 min.
An underwater visual poem.
South Africa
Directed by Morgan Maassen. 2018. South Africa. 6 min.
A slice of Stephanie Gilmore's tour in South Africa.
La Bailarina
Directed by Alex Patrick. 2019. Mexico. 8 min.
A day in the shoes of Lola Mignot… or lack thereof. Hanging ten and cross-stepping across town on her way to the beach.
Isla de los búfalos
Directed by Gabriel Novis. 2018. Brazil. 8 min.
A warm water surf adventure starring Victor Bernardo.
HONO
Directed by Ben Ono and Nash Howe. 2019. Hawaiʻi. 5 min.
A cinematic display of local surfer and World Champion longboarder Honolua Blomfield's talent and connection to the tempestuous ocean.
The Escape
Directed by Drew Doggett and Lily Fierman. 2019. Hawaiʻi. 3 min.
For Alana Blanchard, the act of surfing is about the sport as much as it is about the rare opportunity it grants her to be purely in the moment. The film is scored by Christopher Ward, a multi-platinum Oscar- and Grammy-winning composer, with editing by Cavan J. Faucett, color by Carlos Flores, and cinematography by Tay Steele.
Generations
Directed by Russell Bromley. 2018. Hawaiʻi. 11 min.
A collection of snapshots celebrating the many ways women enjoy the same ocean through evolving stages of their lives. Featuring Rosie Jaffurs, Crystal Thornburg-Homcy, Naia Homcy, Leah Dawson, Sierra Lerback, Jeannie Martinson, Jennifer Binney, Rella Binney, Luluhia Leleo Babe Blomfield Kane and Leleo Winter Peach Hiʻilaweanuenueʻewekauʻiamealoha Blomfield Kane.
Aquamantra
Directed by Cole Yamane. 2019. Hawaiʻi. 19 min.
Local surfer Noa Mizuno and musical artist Shing02 collaborate on this film featuring the waves of Tahiti and record-breaking swells in Indonesia with Shing02's original sounds.
Trailer: