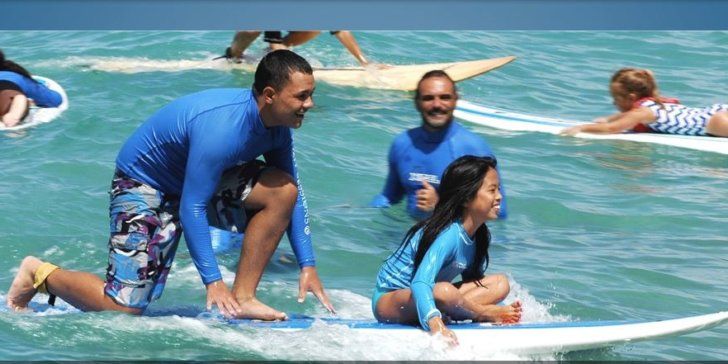 Surfrider Sessions is making a big splash around town as surfers give back!
We provide Hawaii's youth cool surf mentoring programs that enhance their lives.
June 2 – July 21, 2018
Summer Session
Join Our New Mentor Orientation 
 

Wednesday, May 30

, 

6:00-8:30 pm

, 
Volunteer Surf Mentoring
We are seeking volunteer surf mentors to work with at-risk vulnerable and adjudicated teens. 
Spirit Sessions is an 8-week experiential surf mentoring program that uses surfing as a metaphor to help youth create positive change in their lives. Help teach young boys and girls to learn new skills, develop healthier support systems, and make better life choices.
Volunteer Mentors are key to the success of our Spirit Sessions.
Experience how you can positively impact the life of a teen!
Mentor Qualifications
Spirit Sessions mentors, female and male must:
Be an intermediate level surfer
Comfortable and confident in the water to offer basic surf training
Able to commit to 8 consecutive Saturdays
Attend a 2 1/2-hour mentor orientation
Be clean, sober and drug-free
Minimum of 21 years of age
Dedicated, reliable, outgoing, caring and patient
Willing to mentor outside of the program is a plus
Application Process
website or call Sam at 721-5662.
Applications due 
5/21/18
. Send completed applications to PO BOX 1677, Kailua, HI 96734
Ocean of  Culture Advanced Volunteer Training
Mentor training – 10 spaces left – going fast.
Punahou Luke Center
Speakers include: 
Ramsay Taum – Cultural significance of the Ocean & Surfing
Ralph Goto – Ocean Knowledge and Safety
Lynette Hanashiro – Conflict Resolution  
Presented by Surfrider Spirit Sessions and AccesSurf to cultivate a culturally sanctioned practice and create healthy identity of information through surfing and water sports. Sponsored by a grant from Outrigger Duke Kahanamoku Foundation.
Lunch, snacks and parking provided. Contact connie@surferspirit for registration information.
Surfride Spirit Sessions / 808-593-1718 /