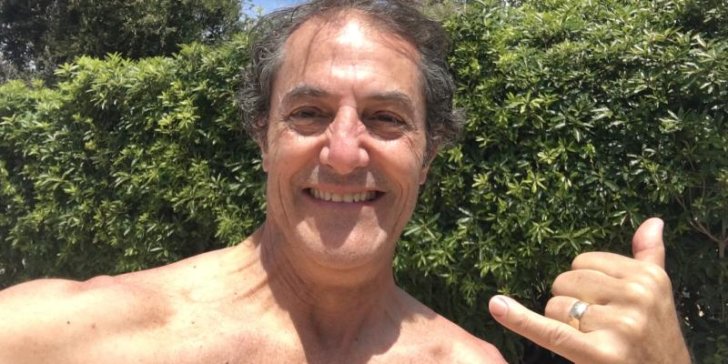 THE NEXT WAVE…
"I had my first surf in 60 days.
It felt like a taste of what the new world will bring.
I paddled out on my son Luke's soft board, my arms stiff and my shoulders uncooperative.
I sat on the shoulder with a group of beginners.
I felt like I was starting all over again.

The first wave came to me and I leaped to my feet – well, that is what my mind thought I should be doing.
My feet slid off the board and I tumbled forward headfirst. Embarrassing and humiliating. I slunk back out into the lineup and another wave came to me and I successfully duplicated my humiliation for all to see.
I took a couple of breaths, while watching dolphins leap and thought of my surf bros across the world on lockdown still, unable to even paddle out.
Then my wave came.
I leaped to my feet, muscle memory reactivated. I was on a fat board but I arched my way across that wall, flying, and stylin, with a drop knee flourish at the midsection. I trimmed that tubby beast 100 yards from takeoff to endpoint & stepped off on the sand.
I have had some good waves in my life but never have I felt like taking a bow to myself like I did today.
We are all gonna get through this – re-learning and wipeouts are ahead but that next wave will come for all of us and it will be an especially sweet ride".
Tomson founded, managed and sold two multi-million market-leading clothing brands – Instinct in the 1980s and Solitude in the 1990s.
He is currently an inspirational speaker for some of the world's largest companies and talks about the influence of positive values on success in life and business based on his own experiences of overcoming seemingly insurmountable challenges, in and out of the surf. An attitude of Commitment and Positivity is the basis for his unique empowering business philosophy based on his "Surfer's Code – 12 Simple Lessons for Riding through Life". He has spoken internationally and inspired and touched the hearts of audiences as large as 3,000 people, has shared the stage with well-known personalities, including Sir Richard Branson and Malcolm Gladwell, and inspired corporations like General Motors, Cisco, Price Waterhouse, Toys R Us, Sasol, Disney, Google, Primedia, MTN and Adcock Ingram.