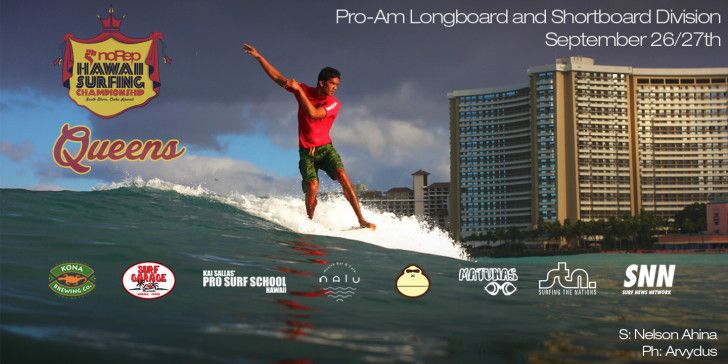 On September 26th/27th the Hawaii Surfing Championship Brought to you by Hawaii's own noRep BoardShorts, kicks in the second stop on its rampage across the summertime surf breaks.
The first leg was last month at Bowls throwing down solid surf all weekend.  With Josh Moniz (shortboard) and Nelson Ahina (longboard) looking to extend their lead of the series,  it will not be easy with the players in this game.
The Hawaii Surfing Championship 2nd stop of the summer is sure to be action packed.
Come down and check out some of Hawaii's finest going all out for the $4,400 in prize money.
The final stop will be October 17th-25th at Sandy Beach.
Contest will be broadcasted live by Scary Blanket Productions
There are still some spots available for both Longboard and Shortboard Division.