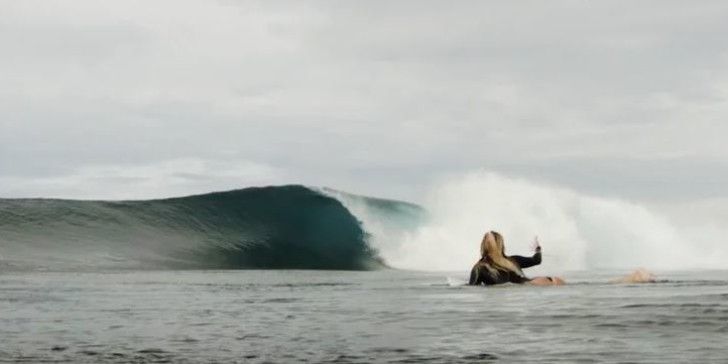 Steph Gilmore, Inside The Tempest.
It's hard to go past Indonesia for a strike mission in the middle of the liturgical year. We scoured the archipelago from the comfort of our office chairs in search of a wave that compliments Steph's particular set of skills. Steph was after "cute slabs" – the definition of which you'll discover in due course—and while we weren't blessed with days of waves, the one day of money was well worth the wait, and near-death experience of the boat ride back to base. Here's two days on a leaky boat through the rose-tinted specs of the eternally peppy, Miss Stephanie Gilmore.
Kelly Slater says "Stephanie is an original badass. She surfs like people should surf and plays music from her soul. She's interested in a variety of topics outside of riding waves. She's got an eclectic and diverse group of friends and followers all around the world. She'd be just as comfortable in her skin if nobody knew who she was. My mom wrote me yesterday and said she is a Stephanie groupie and she just loves her whole deal. You'd be hard pressed to find anyone who has anything but praise for her. She's not complicated like most women seem to be and knows how she wants to live and what she wants. What else can I say?"
monsterchildren.com
Stephanie Gilmore – The Tempest. from Monster Children on Vimeo.