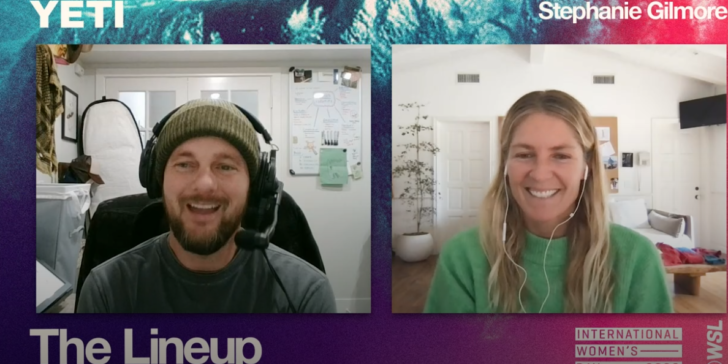 She Talks with Dave Prodan about Winning her 8th World Title, Portugal Mindset, Plus Mid-Season Cut Pressure
Eight-time WSL World Champion and YETI athlete Stephanie Gilmore joins the pod for a special International Women's Day episode to discuss her seventeenth year on the Championship Tour.
Amid her journey from Hawaii to Portugal, she describes feeling at home on the road, sitting below the Mid-season Cut line after two events, the young surfers on tour that energize her, and her confidence heading into Portugal.
She talks about winning her record-breaking eighth World Title at the 2022 Rip Curl WSL Finals, still relishing the glory of that moment, being addicted to the Finals format, her mindset on that specific day, and battling ego and finding continued purpose after making history.
Steph also touches on brand representation throughout her career, working with YETI both within and outside of surfing, her mindset going into the next event in Portugal, and who's next to win a World Title.