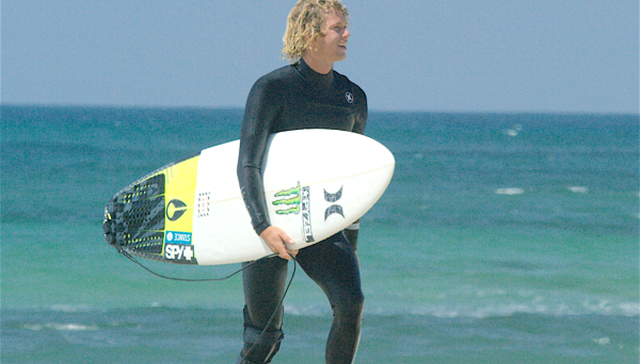 John Florence © WSL / Jimmy Wilson
Florence arrived at the Hurley Pro venue wearing tape around his right knee
Surf News Network, 8 September, 2016 – Two weeks ago John John Florence left the water early during the closing moments of his Finals clash with Kelly Slater at the Billabong Pro Tahiti.
He was wincing in pain as he approached his boat in the Teahupo'o channel. At the time, there was speculation about what exactly occurred, and whether or not Florence would be okay to surf at Trestles.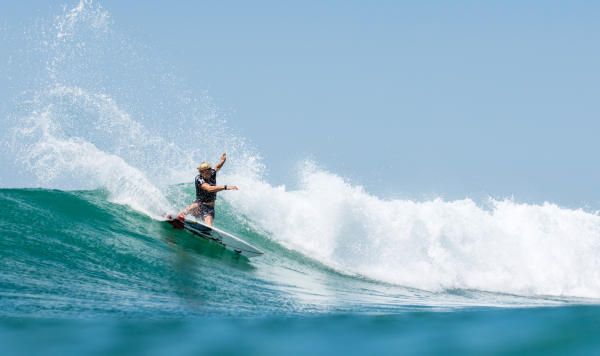 On Monday we got the official answer. Florence arrived at the Hurley Pro venue wearing tape around his right knee. He wasn't limping, and he didn't look at all bothered by his knee when he hit the water for his first real surf since Tahiti. On looked fine on Tuesday as well.
According to Florence's camp, John did seek a medical consult after the Tahiti event, and was cleared to surf at the Hurley Pro. While that was all they had to say, John John was a little more forthcoming during Tuesday's meeting with the press.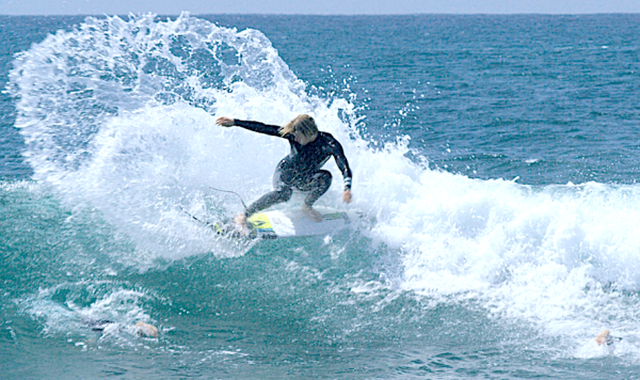 "It's all good now," Florence explained. "It's just a little tweak, and I've been doing some recovery over the last couple of weeks. I'm really stoked. I've been surfing the last couple of days, and it feels awesome, so I'm just happy to be surfing this event."
The wetsuit Florence is wearing at Lowers is fitted with a brace on the outside, which is consistent with the type used for run of the mill MCL injuries. Florence is optimistic, but because he's the current Jeep Leader there's no question that he'll be under the microscope this week. Ultimately, friends, fans, and pundits will be the ones weighing in on whether or not Florence is 100%.
We'll get our first good look at Florence in Heat 6 of Round One, when he takes on trials winner Brett Simpson, and rookie Davey Cathels.