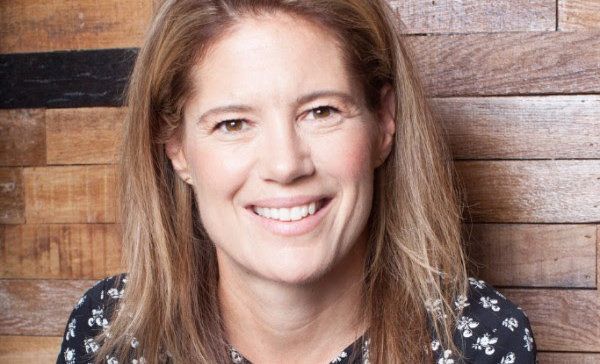 Sports industry executive with Rugby, Tennis and Basketball background…
Surf News Network, 19 July. Los Angeles – The World Surf League (WSL) today announced the appointment of Sophie Goldschmidt as the next CEO of the organization. Goldschmidt will officially take over from interim CEO Dirk Ziff in August.

Dirk Ziff, interim CEO and Board member said, "It has been my privilege to serve as interim CEO of the World Surf League during such an exciting and transformational time. It has always been my mission to hand over the reins to a leader who will take us to the next level. Sophie is exactly what the League needs – her experience, strong leadership and winning and inclusive management style will further elevate the League and grow engagement among fans around the world."
Relocating from London, Goldschmidt joins WSL from CSM Sport and Entertainment where she served as Group Managing Director and was responsible for developing and driving new business initiatives and commercial growth across the company's global operations, in addition to managing the group's brand development and marketing.
Passionate about surfing, she has strong relationships and international experience working across global markets in both sports management and marketing and communications having held executive roles in the Rugby Football Union, National Basketball Association (NBA), Women's Tennis Association (WTA), and Adidas.
"It is an honor to lead the WSL. The League has experienced tremendous growth in recent years and has pioneered incredible innovations to transform surfing into a remarkable, digital-first and world-class sport that naturally also transcends into the lifestyle sector so well," said Goldschmidt. "I am confident the future holds incredible potential and I am excited to lead WSL into its next phase of growth."
Goldschmidt is extremely well positioned to drive all aspects of the League's development. As Chief Commercial and Marketing Officer of the Rugby Football Union, Goldschmidt was responsible for all of the union's revenue-generating areas and commercial programs in addition to its marketing and digital communications.
In her time at the NBA as the Senior Vice President and Managing Director of EMEA, Goldschmidt helped to spearhead the NBA's global expansion of its brand. Prior to the NBA, Goldschmidt served as a Vice President where she oversaw all sponsorship sales and marketing for the WTA and played a crucial role in negotiating a groundbreaking deal for a Title Sponsor that was the largest sponsorship in the history of women's sports. She began her career at Adidas where she served as the Tennis and Women's Soccer Sports Marketing Manager in the U.S.
Andrew Wilson, Chairman of the WSL Board and CEO of Electronic Arts, also welcomed Goldschmidt's appointment, stating "Sophie is a great choice for the WSL. She is not only an outstanding leader, she is the perfect cultural fit and will bring both expertise and originality to this rapidly changing sport as it grows in wider appeal across the globe. I look forward to working with her as she leads the League at this important time in our history."
In her role as CEO, Goldschmidt will focus on leveraging the once-in-a-generation opportunity to evolve the landscape of competitive surfing around the world with the Kelly Slater Wave Company and its groundbreaking technology, in addition to the inclusion of surfing in the Tokyo 2020 Olympic Games. Goldschmidt has also outlined a commitment to athletes and fan experience and further globalization as key pillars for the WSL going forward. She intends to advance various athlete development programs to build authentic interest in the sport in addition to tailoring fan experiences to be as immersive as possible through new formats, live content and other media.
Commenting on Goldschmidt's appointment, NBA Commissioner Adam Silver said "Sophie is a wonderful executive with an incredible breadth of experience and relationships across a variety of markets and sports organizations. Having worked with her firsthand, I know she will be a great leader for the WSL and will bring unmatched innovation, passion, and vision to the role."
Goldschmidt's appointment marks an important inflection point for the sport of surfing and global sport organizations. With this role, she becomes one of the few female executives to lead a global sports league for both male and female professional athletes. Goldschmidt was also previously named one ofSports Business Journal's Forty under Forty and currently serves as a non-executive director for the PGA European Tour.