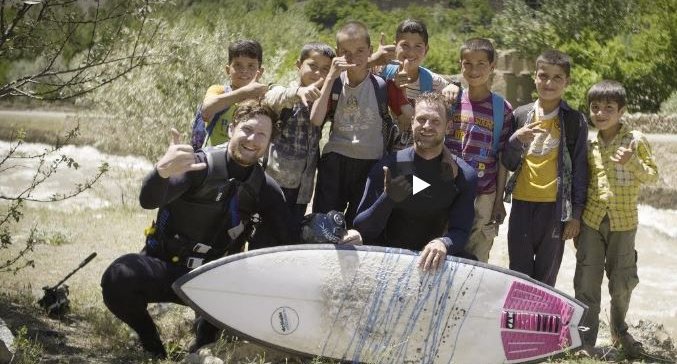 Unsurfed Afghanistan Official Trailer
Filmed in 3 continents, Unsurfed Afghanistan is a documentary film that follows Afridun's journey back to his home country with the help of some river surfers to find surfable waves and bring a drop of joy to the people there.
The group battles with continual challenges on their 10-day journey from raging whitewater to culture clash.
Their inspiring mission uncovers a long lost mystical side of a country battling with conflict through breathtaking landscapes and the desire to discover something new.

Below
'Surfing is exactly what Afghanistan needs!' says Afri at the PEACE AND SPORT INTERNATIONAL FORUM 2019. An unlikely story of how surfing found it's way to the foothills of Himalayas.