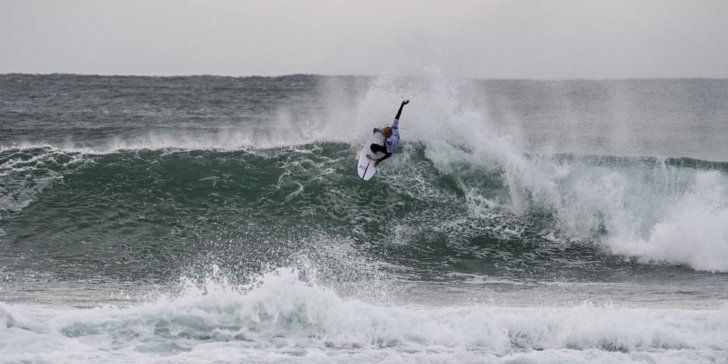 The GOAT (Greatest of All Time) set to go one more season then hang up his ground-breaking full-time jersey.
Front Page Image: Miller
INDEED, SLATER SORTA TOOK A PINCH OF ENERGY OUT OF PARKO'S RETIREMENT-ANNOUNCEMENT  WITH HIS OWN PLANS TO FINALLY CALL IT QUITS AFTER PURSUIT OF ONE MORE RUN OF THE TITLE IN 2019
"He [Joel Parkinson] kind of beat me to it," Slater told Blakey and Mel. "I was already retired when Parko started on Tour-literally. I think the first year he was on Tour was my first year back in '02."
Slater praised Parko's accomplished career before turning the conversation to his special announcement.
"It inspired me to get my focus on here," said Slater. "I'll make an announcement. My basic plan is to get myself really healthy, get ready for April next year and make next year be my last year on Tour and just be done with it."
Slater's retirement will be one of the most celebrated send-offs in surfing history, tho' it isn't entirely surprising. A few months ago during a press conference, Slater hinted that his retirement may be just around the corner… he wouldn't be competing full time too much longer. Until then we still have another year and a half to watch the GOAT out-surf "kids" half his age.
Slater had 4 Wins at J Bay