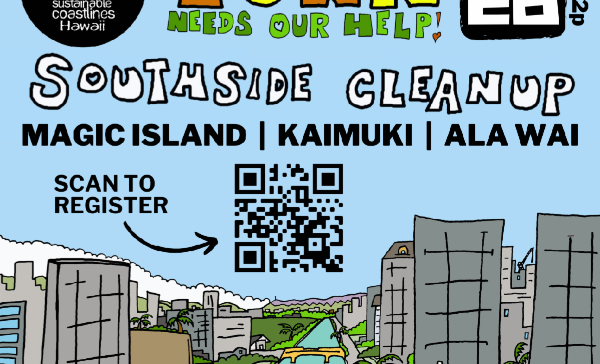 TOWN CLEANUP
KAIMUKI | ALA WAI | MAGIC ISLAND
TOWN CLEANUP
Join us across the South Shore to give back and clean up Town! On June 26th we will have three different cleanup locations – Kaimukī, Ala Wai, and Magic Island – to tackle plastic pollution both upstream, and downstream. Please register for one location only.
Feeling energetic? Pick up supplies at one location and marathon your way to another location to drop off the rubbish you collect along the way. Looking for something more mellow? Stay at one location and take it easy. Either way, there will be plenty of rubbish to clean up!
You can pick up supplies anytime between 9-11a, but we kindly ask you return by 12p. For more information, please click the registration button below!