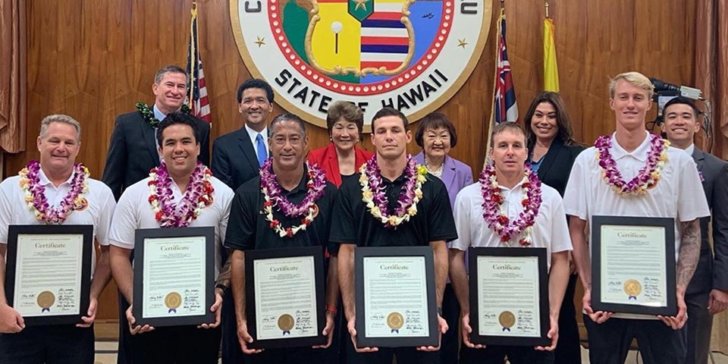 ON Wednesday, Sept 4th…these lifesavers were honored by the City Council's Tommy Waters for the incredible rescue off Lanai Lookout in July.
The rescue of two visitors in huge surf along the rocky cliffside made national news.
We are very proud and grateful to all of the council for the honor.
@honoluluoceansafety lifeguard
Lt. Dave Loui,
Lt. Tanner Haytin,
Dylan Gleed,
Kasey Romero,
Victor Hemmy,
Norm Skorge
and Jacob Ah Sam (not pictured)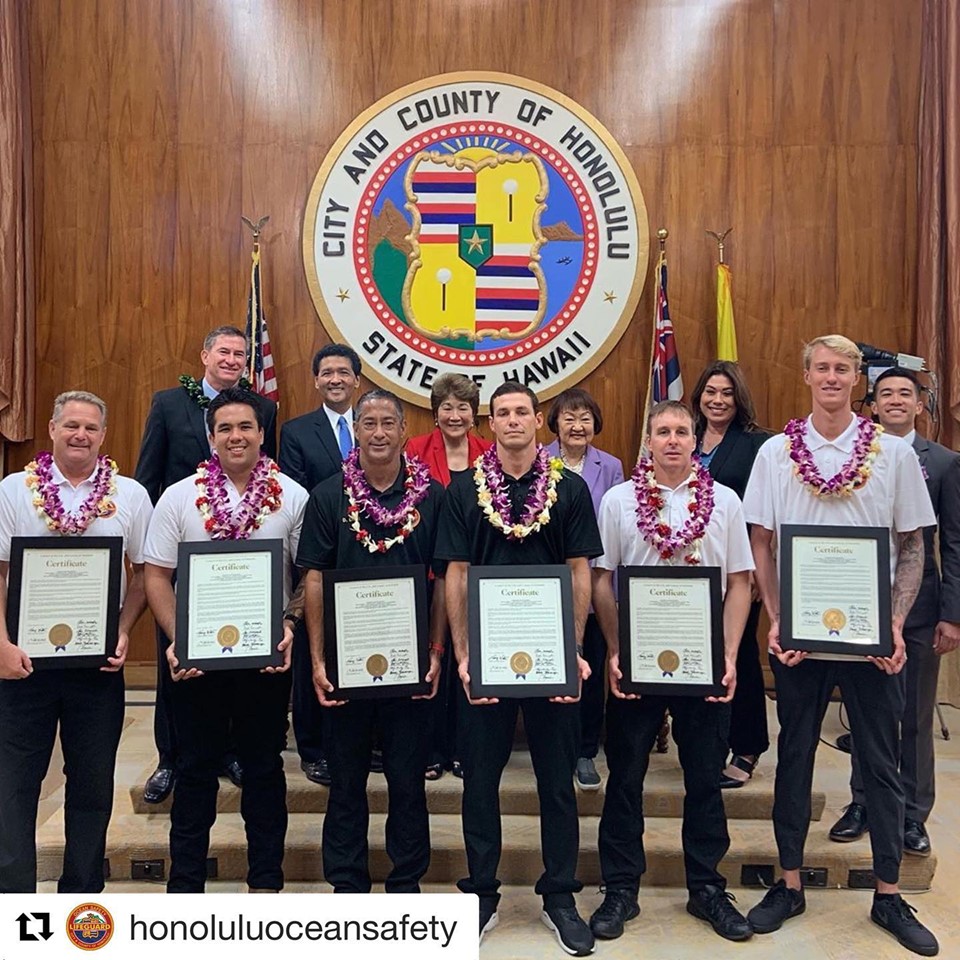 Duo swept off and rescued at Lanai Lookout, 39 rescued on East Shore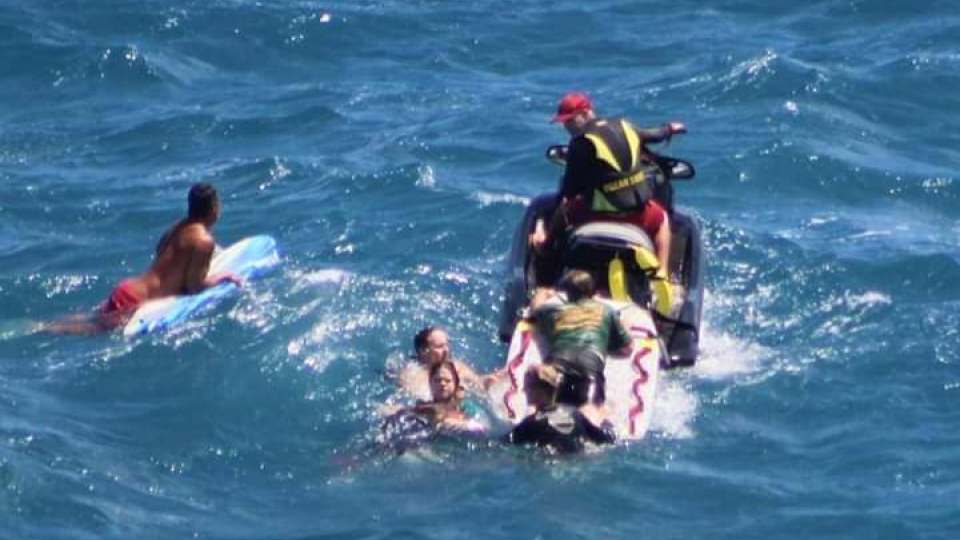 Catch the KHON2 Story HERE
#Repost @honoluluoceansafety