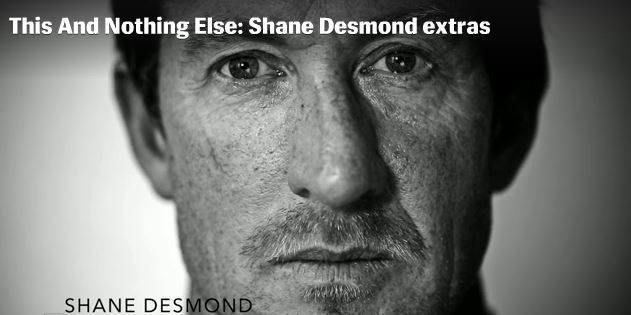 Photo: Santa Cruz hellman Shane Desmond © Red Bull
No matter where you're from if you're a big wave addict you'll make the sacrifice.
Santa Cruz charger opens up about balancing family, work, and XXL life
Surf News, 5 March, 2015. Half Moon Bay, California – The second episode of the new season of "This and Nothing Else", focusing on Maverick's, is now playing on Red Bull TV. Sometimes, and for some people, 'no' just isn't an option. Shane Desmond, for one, clearly doesn't believe in 'no'.
Shane, a family man from Santa Cruz, California, works two jobs to make ends meet, but his time off the clock is mostly spent surfing or training for XXL waves. Maverick's is his muse and he's been on nearly every swell for over a decade.
He probably could have an easier life. But for Shane, succumbing to the path of least resistance would certainly mean letting his love for Mavs dwindle to pursue other options in life – a 9-5 job perhaps?
In the newest episode of This and Nothing Else, Shane reveals why that isn't an option in his balanced life of work, family and surfing. With Shane, you just get the feeling that no matter the problem, he'll make it work. And by "it", we mean surfing Mavs.