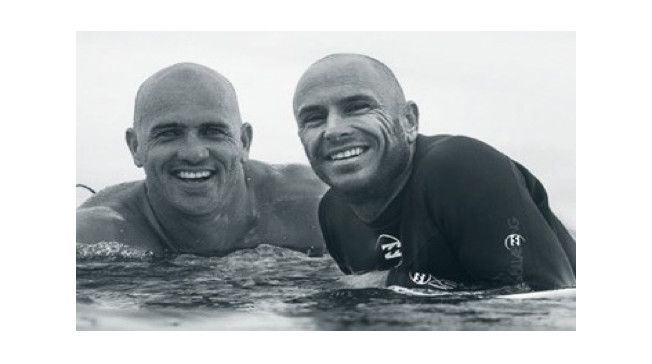 Shane and Kelly helped SurfAid with their joint 2016 Omaze fundraising campaign
Surf News Network: 24 October, 2016 – Legendary big wave rider Shane Dorian, and 11 time World Champion Kelly Slater were recently awarded SurfAid's highest honor – Humanitarians of the Year. The award recognizes individuals who make an exceptional contribution on behalf of SurfAid's mission.
With the help of Kelly and Shane, SurfAid saves and improves the lives of women and children living in remote villages in Indonesia close to some of the world's most iconic surf breaks. Shane and Kelly supported SurfAid through their joint 2016 Omaze fundraising campaign, which generated over $75,000 in revenue for SurfAid's Mother and Child Health Programs.
SurfAid Founder, Dr. Dave Jenkins, is honored to recognize them for their support.
"Shane and Kelly have been long time supporters of SurfAid. In addition to raising funds for our programs, the Omaze campaign raised much needed awareness. The perception of living in what appears to be paradise in remote island communities is really different to the reality. Many communities lack clean water, basic healthcare and sanitation, yet they are the playground for the global surf community. For Shane and Kelly to use their position to help moms and babies thrive and survive, shows the type of character they have. They are extremely deserving of this honor and on behalf of SurfAid, I am stoked to recognize them for their support."
Shane accepted the award on their behalf at the 2016 SurfAid Cup Malibu Kick-Off Party on Friday, September 9 at Duke's Malibu.