Please support our friends at Bowls and Surfrider Foundation Oahu Chapter
Save Ala Wai Surf Parking (SURFPARKING.ORG)
SIGN UP, TUNE IN & SAVE OUR PARKING…MAHALOZ. SNN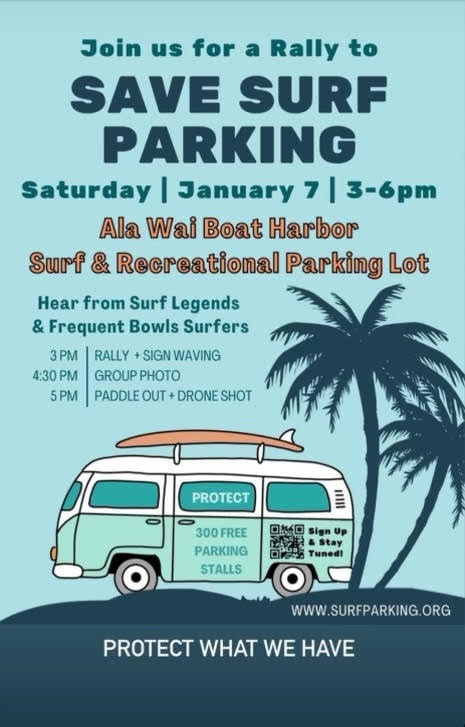 Protect the 300 free recreational parking stalls. Parking is for Surfers, Boaters, and Beach-goers.

Protect surfers' right to enter the ocean safely.

*

Safeguard access to the lagoon, beach and harbor waters named after Duke Kahanamoku.

Create understandable parking signage.

Stop the 'instant tow' policies in this harbor.

Prevent the lease proposal at the Legislature. Do not allow privatization or 65 year leases.

*If the free parking at the Ala Wai Harbor is taken away, the surfers will park at Magic Island and paddle across the active Boat Channel which is dangerous, especially at dawn and dusk.