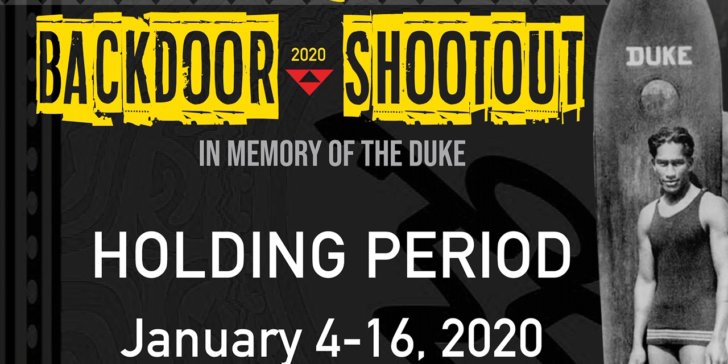 Da Back Door SHOOTOUT has been postponed this year due to poor conditions and substandard forecast.
Trades backed off just a bit and the new NW average of 5-7'…but the shape is overall poor.
Another smaller NW of 3-5′ is due Monday.
Overall, the forecast isn't great for the classic size/conditions by the deadline of Thursday the 16th.  SNN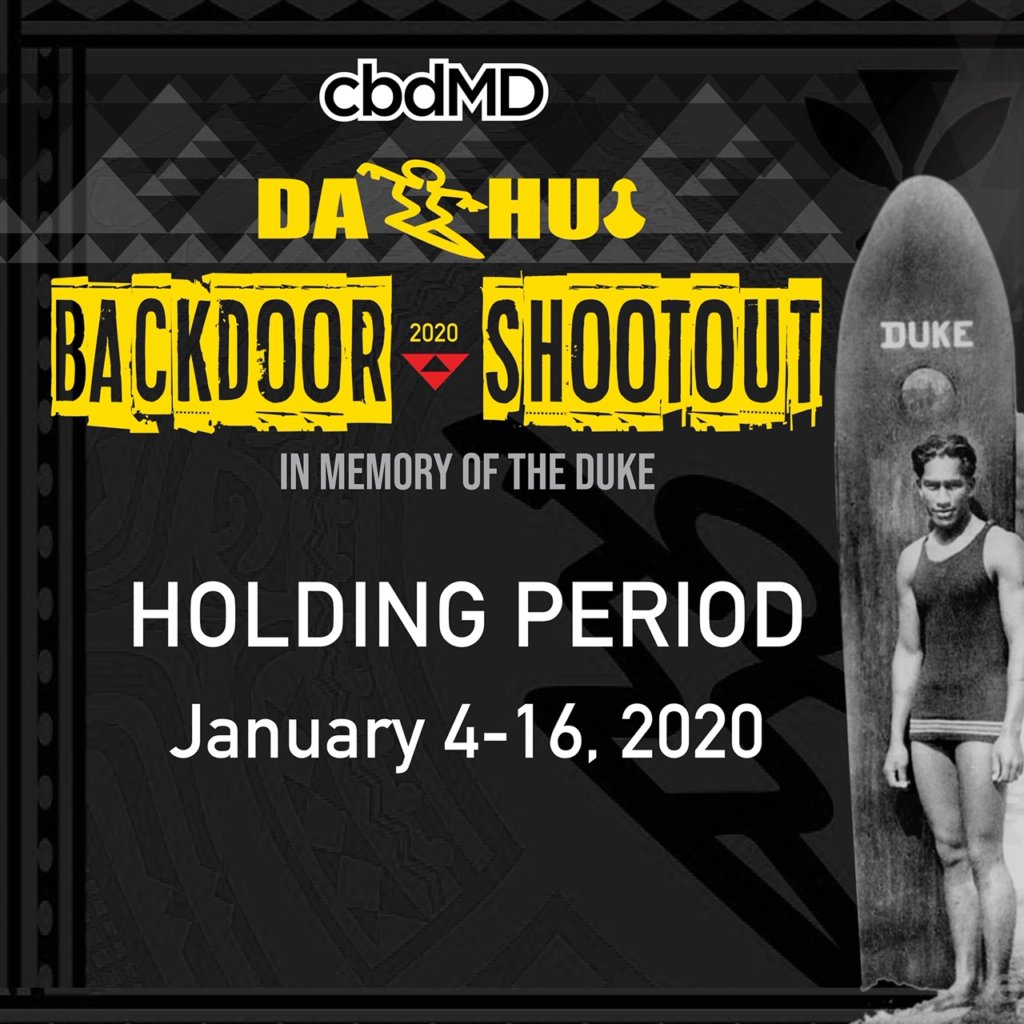 The Da Hui Backdoor Shoot out in Memory of Duke, its uniquely jersey-less, four-man-team format, and its spotlight on some of Hawaii's top watermen, an excellent chance to see top action from the island's best in their respective watersports, including bodysurfing, bodyboarding, longboarding, SUPing, and shortboard surfing.
Hawaii's underground talent as well as household names like the defending Champion Jamie Obrien, Makua Rothman, Duane Desoto, Kealii Mamala, John John Florence and Mason Ho are surfing their best at Backdoor, Pipeline, and Off The Wall.
WATCH LIVE THE DA HUI BACKDOOR SHOOTOUT on Youtube
More info on FB HERE