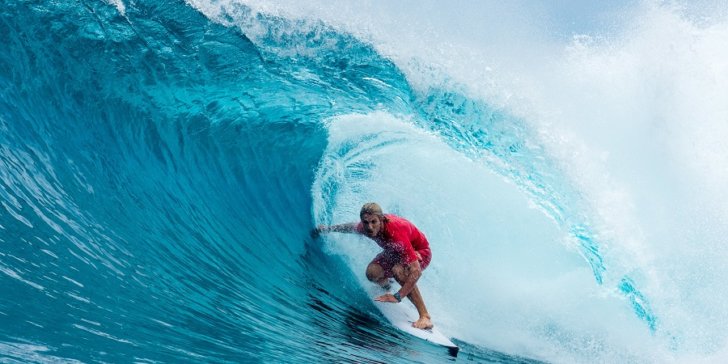 – LOCAL LEGEND JOHN MARK TOKONG (PHL) FINISHES RUNNER-UP
– MAXING OUT SURF AT CLOUD 9
Fellow competitors Torrey Meister (HAW) and Nicholas Squires (AUS) also dominated throughout the event with some of the longest, deepest and biggest tube rides seen all week. Both surfers were bested in the Semifinals and finished the event in equal 3rd place.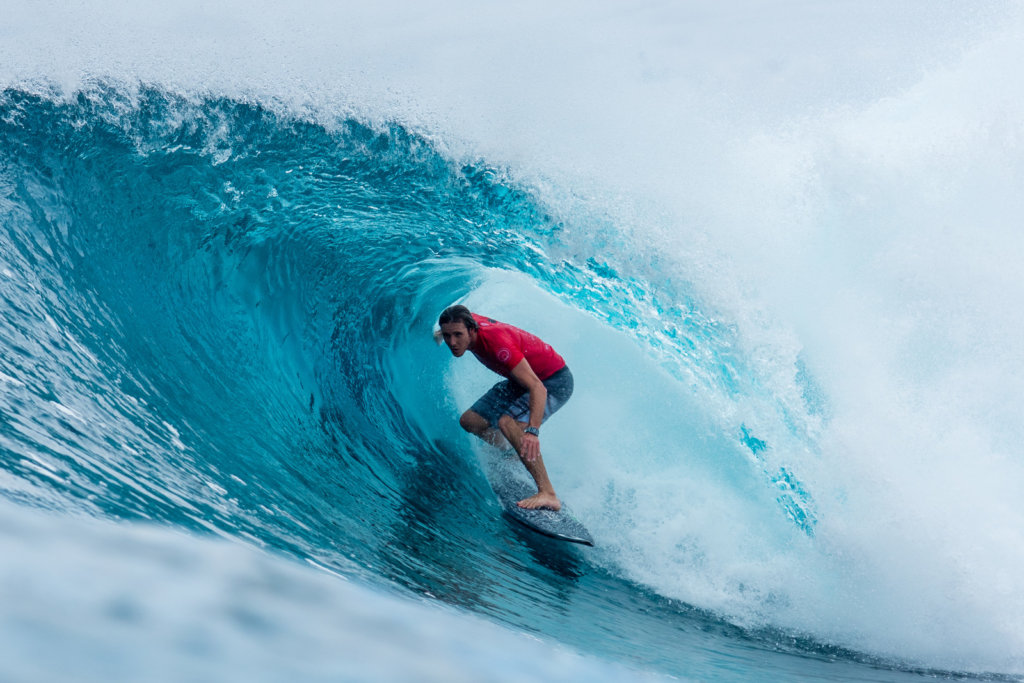 Credit: © WSL / Matt Power
Over shot: Skip McCullough wins his first ever WSL event at the 24th annual Siargao Cloud 9 Surfing Cup.
Credit: © WSL/ Tim Hain
Cloud 9, Siargao/Philippines (Wednesday, October 3, 2018) –  Skip McCullough (USA) has taken out the 24th annual Siargao Cloud 9 Surfing Cup in some of the most incredible waves seen in a WSL Qualifying Series (QS) 3000 event. The epic surf didn't stop all week and the Final Day was no exception with six foot plus surf challenging the remaining eight competitors.
After six days of competition, the international field of 128 was narrowed down to the in-form surfers of the event with McCullough coming up against local legend John Mark Tokong (PHL). McCullough looked comfortable in the unruly and growing surf as a squall came through in the Final, making things tough. The San Diegan is more comfortable in the tube than most and it showed as he took control in the Final, winning with a heat total of 12.17 (out of a possible 20). This is by far the best result of McCullough's career and rockets him from 148 on the WSL QS rankings to inside the top 100.
"Surfing all of my life, every day, and traveling the world has just hit its peak," McCullough said. "This has been such a long journey and now that I'm here it doesn't feel real. The waves all week have been unbelievable. I've come to this event a number of times and this has definitely been the best conditions, and it all peaked on Finals day, so all of this makes the win even more special. It was great to share the final with a local guy (John Mark Tokong), they are all so good out here and have so much support on the tower, so it was cool to experience that. I don't know what else to say, I'm just so stoked – I'm crying tears of joy right now – it means that much to me."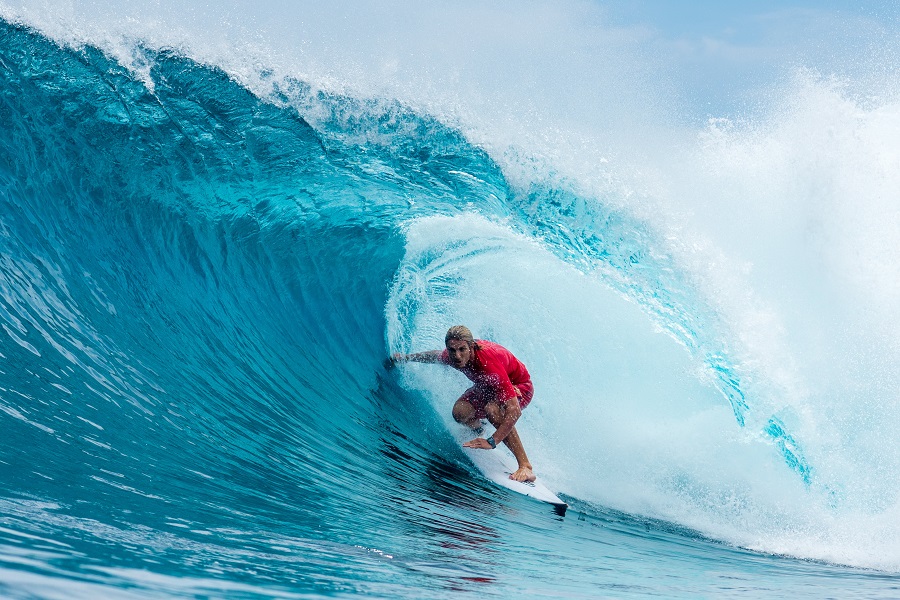 Skip McCullough win his first ever WSL event at the 24th annual Siargao Cloud 9 Surfing Cup.
Credit: © WSL / Matt Power
In 2015, Cloud 9 local John Mark Tokong gained the surfing world's attention by taking out the Siargao Surfing Cup as a QS1,000. This year he reignited that attention, consistently posting the highest heat totals of the entire event with his technical brilliance in the tube and impeccable read on his home break. Unfortunately for Tokong, he struggled to find a decent wave in the Final and finished in second place. This result will still go down as the best of his career and boost him up the rankings, giving him the opportunity to surf at QS events all around the world. The young Filipino certainly won a ton of new fans with his epic surfing this week.
"This has been such an amazing experience," Tokong said. "It was a shame the surf became so hard in the final, but I'm still so happy that I made it that far. It's so cool that all of these people come from around the world and can see how perfect the surf can be in the Philippines. This result will help me so much with my career and help me travel to other events around the world. My confidence was definitely high from having the highest scores out of every competitor for the entire event. I'm so excited for the event to come back to Cloud 9 next year."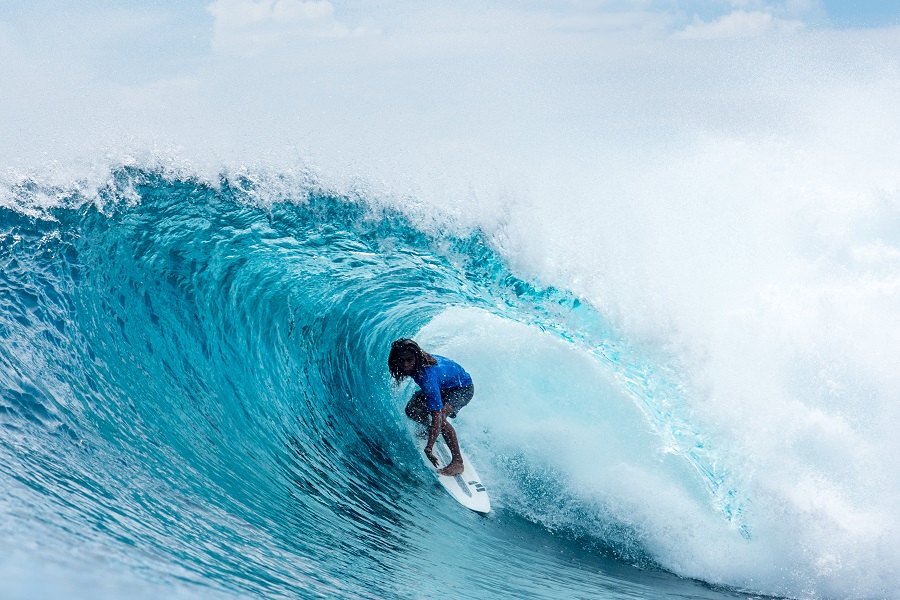 John Mark Tokong (PHL) finishes runner-up at the 24th annual Siargao Cloud 9 Surfing Cup.
Credit:
 ©
 WSL/ Matt Power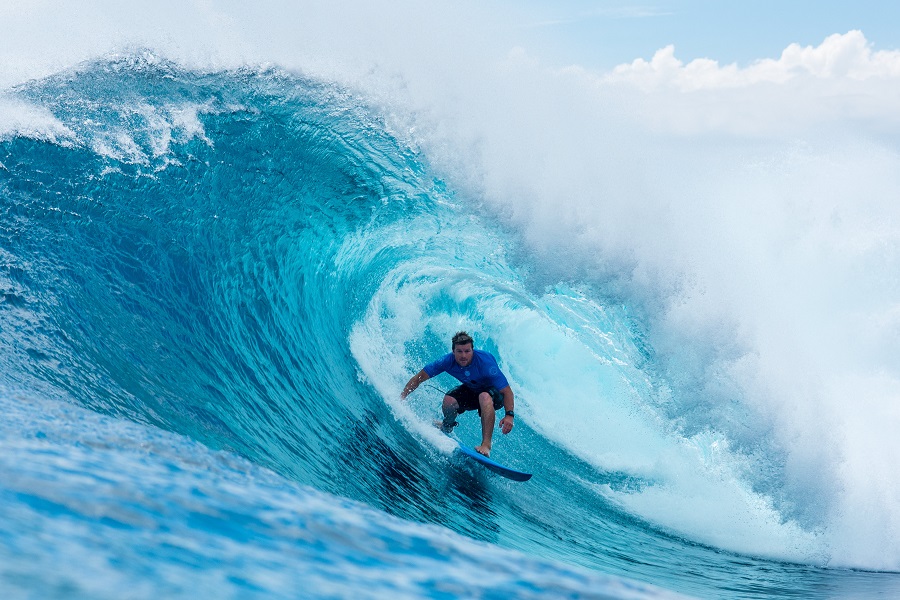 Aussie Nicholas Squires finishes equal 5th at the 24th annual Siargao Cloud 9 Surfing Cup.
Credit: © WSL/ Matt Power