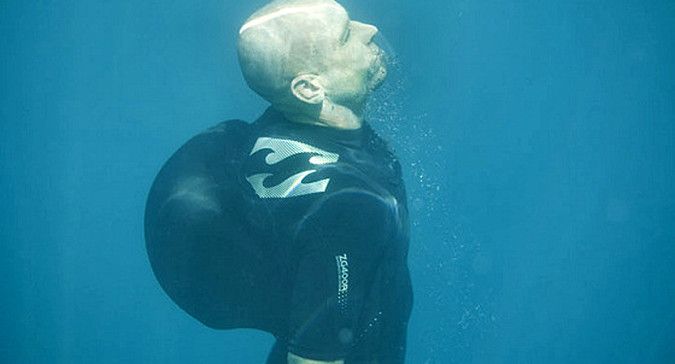 Article courtesy of TheInertia.com
Would Eddie have worn one?
This El Nino winter will go on record as one of the greatest runs of swell we've ever seen. Surfers have pushed limits further than we thought possible – many of them relative unknowns, thrust into the spotlight by a single drop (see Aaron Gold or Luke Shepardson). We've seen maxed out Pe'ahi which has helped to solidify the status of the Big Wave Tour, and most recently we've seen maybe the greatest Eddie ever – reported to have been watched by 1.2 million viewers. It is perhaps surprising that all of this has taken place without a major tragedy. But what is more surprising is that not everyone is doing what they can to prevent potential deaths.
Prior to The Eddie, Quiksilver released the following statement: "As part of Quiksilver's commitment to perpetuating ocean safety – a hallmark of Aikau's life, Quiksilver is delighted to announce that for the first time ever, its new Inflatable Ocean Safety vest will be made available to all contestants…"
Despite this, many competitors, including Bruce Irons and Sunny Garcia, declined to wear safety equipment. In a pre-Eddie TourNotes clip Sunny Garcia states: "If you have to wear a vest you shouldn't be out there".