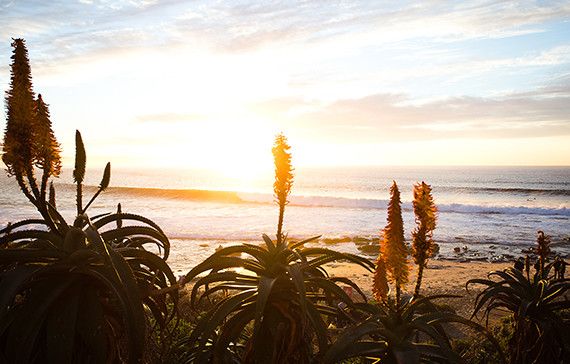 The J-Bay Open has been called ON today in pumping surf at Jeffreys Bay.
Image: WSL / Kelly Cestari
| | |
| --- | --- |
| Location:    | Jeffreys Bay, South Africa |
| Event window: | July 6 – 17, 2016 |
| Today's call: | Round 1 Called ON |
| | |
| --- | --- |
| Conditions: | 3-to-5 foot plus (1 – 1.5 metre) |
JEFFREYS BAY, South Africa (Wednesday, July 6, 2016) – Stop No. 6 on the 2016 Samsung Galaxy World Surf League (WSL) Championship Tour (CT), the J-Bay Open, will get underway today at 7:40 a.m. with Round 1. The world's best surfers will compete today in three-to-five foot surf at Jeffreys Bay.
"It's great to get things underway on Day 1," said WSL Commissioner Kieren Perrow. "We've woken up to that great cold westerly blowing. There are some great lines out there and some really good waves coming in. We are on today and starting at 7.40 a.m. We're excited to be back here at J-Bay and get things started in great waves."
Three-time WSL Champion Mick Fanning (AUS) will take on Conner Coffin (USA) andAlejo Muniz (BRA) in the opening heat of Round 1.
Reigning WSL Champion Adriano de Souza (BRA) will match-up against Josh Kerr (AUS) and Kai Otton (AUS) in Round 1 Heat 4.
Jeep Leaderboard frontrunner Matt Wilkinson (AUS) will take on Davey Cathels (AUS)and Steven Sawyer (ZAF) in Round 1 Heat 6.
Medium size SW swell mix prevails Wednesday along with very strong offshore flow, before trending down Thursday and into Friday morning as wind eases significantly. A potentially larger SW swell could move in for the weekend of the 9th-10th, although wind conditions do look more problematic with at least some periods of onshore flow. At this point the early to middle part of next week looks pretty slow, with some fun to possibly mid size SW swell around the last three days of the waiting period. Surfline.
The event is also being carried by the WSL's LIVE broadcast partners Fox Sports Australia, CBS Sports in the United States, ESPN Brasil, Globosat, Edgesport, Sky NZ, Sport TV, Canal + Deportes, Channel Nine, MCS, Starhub, and Oceanic Time Warner Cable 250 & 1250 in Hawaii.
For more information, check out WorldSurfLeague.com
J-BAY OPEN ROUND 1 MATCH-UPS:
Heat 1: Mick Fanning (AUS), Conner Coffin (USA), Alejo Muniz (BRA)
Heat 2: Italo Ferreira (BRA), Miguel Pupo (BRA), Ryan Callinan (AUS)
Heat 3: John John Florence (HAW), Kanoa Igarashi (USA), Keanu Asing (HAW)
Heat 4: Adriano de Souza (BRA), Josh Kerr (AUS), Kai Otton (AUS)
Heat 5: Gabriel Medina (BRA), Dusty Payne (HAW), Alex Ribeiro (BRA)
Heat 6: Matt Wilkinson (AUS), Davey Cathels (AUS), Steven Sawyer (ZAF)
Heat 7: Filipe Toledo (BRA), Kelly Slater (USA), Matt Banting (AUS)
Heat 8: Adrian Buchan (AUS), Kolohe Andino (USA), Jadson Andre (BRA)
Heat 9: Jordy Smith (ZAF), Wiggolly Dantas (BRA), Adam Melling (AUS)
Heat 10: Caio Ibelli (BRA), Joel Parkinson (AUS), Jeremy Flores (FRA)
Heat 11: Julian Wilson (AUS), Nat Young (USA), Jack Freestone (USA)
Heat 12: Sebastian Zietz (HAW), Michel Bourez (PYF), Stuart Kennedy (AUS)