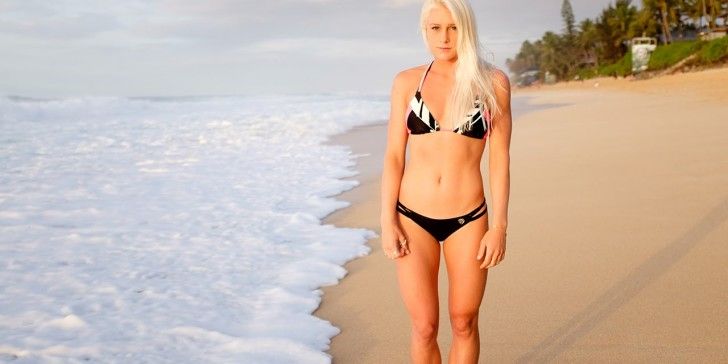 And she's waiting on Maui to do just that in the years final contest.
Rookie Tatiana Weston-Webb: "I Wanted to Prove Myself"
Each year the World Surf League (WSL) welcomes new surfers to its top tier, the Samsung Galaxy Championship Tour (CT). In 2015, however, there was just one new face on the roster: Tatiana Weston-Webb (HAW). Despite being the lone rookie, Weston-Webb has already earned a reputation as a giant-slayer. Heading into the Target Maui Pro, the elite women's final event of the season, she discussed her approach to the event, her take on her first year and more.
What was Weston-Webb like before the season started? Rookie Tatiana Weston-Webb: "I Wanted to Prove Myself"
"Going into this year as a rookie I knew there was no one else [who was new who] I would be competing because no one else had qualified. But I still wanted to prove myself and finish Top 10 for my sake and not anyone else. You need to earn that title. I've done pretty well for a rookie and feel like I've adapted as well as possible. I've learned so much already and can only get better from here so I'm excited."
"My goal at the start of the year was to make a Final and if I were to make one to win it. When I got into the Final at France I really wanted to win but I knew it was going to take an extra amount of effort to do so with Tyler Wright (AUS) winning the event previously. Looking back and having achieved my goal it was amazing and now going into the last event of the year I want to win."
"Going against girls like Stephanie [Gilmore] (AUS) and Carissa [Moore] who I've looked up to my whole life — it's hard to get a grasp of reality and know you're doing your job. That was my wake up call. That this is my job and you have to beat them. I think that was a really cool point in this year when I realized to take it a little more seriously and that it's doable."
For the full awesome interview and video by WSL's Andrew Nichols GO HERE