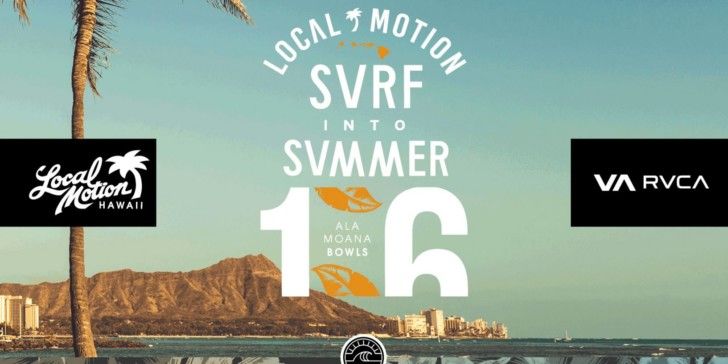 Surf Into Summer 2016: the Summer's official kick off!

Local Motion Hawaii is proud to announce Surf into Summer 2016, presented by RVCA. This year promises great waves and heavy competition on Oahu's south shore at Ala Moana Bowls!
As per tradition, the event holds our Amateur Divisions – as well as the Pro Division, a World Surf League QS1000 qualifying series event. The names are in, the days are set, the waves are rolling – we're ready to go!
In the meantime, check out the World Surfing League's coverage of the event here.
Mahalo to our sponsors:
LOCAL MOTION SURF INTO SUMMER 2016 – AMATEUR DIVISION HEAT SHEETS
*Updated 5/26/16 2:15PM