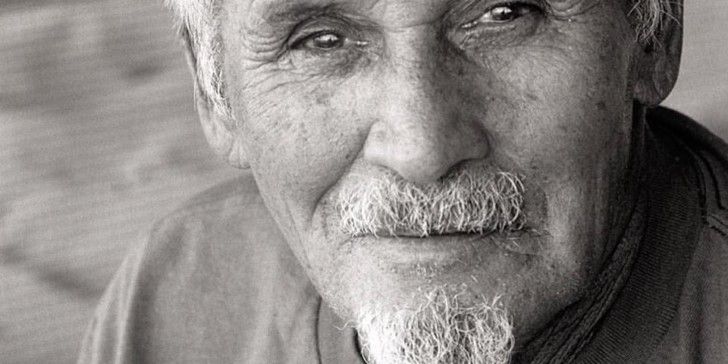 Today as most of the surf world knows, Rabbit Kekai moved on to the other side at age 95. A lot of surfers called him Uncle Rabbit but Albert Kekai was more like a brother to me. He was my Beach Marshall at just about every surf contest I ever ran which numbered over 300 in my more the 25 years as a surf promoter and was a huge fixture at just about every surfing event on the island.
Rabbit also grew up in both one of the hardest era's in Hawaii before statehood and was in the military during wartime duty and yet was there during the birth of surfing and the Waikiki tourism explosion and taught so many of Hollywood's greats how to surf or they all asked for him on the beach just to hang out with or go get a few waves.
A top notched prone paddle racer, Molokai Crossing steersman, the originator of hot dog surfing and a ladies man up until he got married to his last sweetheart at around 65 years old going back and forth from his condo in the Waikiki jungle and in Palos Verdes, Ca.

Everyone heard his wild and sometimes dirty jokes and the guy and the strongest hands for a man of his 5'6″ stature. If he ever jabbed you in the side with his index finger, you'd jump. And if he ever flipped you off, that means he liked you.
The one thing I'll remember about this man is his kindness to the underprivileged kids in the neighborhood and bringing down tshirts and goodies to stoked Hawaiian locals who couldn't afford surf tshirts and I always gave him whatever we had leftover during the end of the year after the contest season.
I remember picking him up a few times to go eat in Kaimuki and everyone would walk up and talk story with Rab, from circuit court judges, to high powered businessmen to heavyweights from the underworld. Ask Kareem Abdul Jabbar who his favorite surf is, or even Kelly Slater.
I said this before and I'll say it again, but when Rabbit Kekai goes, so will an era of surfing which will never happen on this earth again.
I love you my friend, and one day I'll be seeing you on the sand then paddling out and riding a perfect glassy right along with your brother Jamma.
The last of the Waikiki Beach Boys. Malama Pono and Aloha Oe.