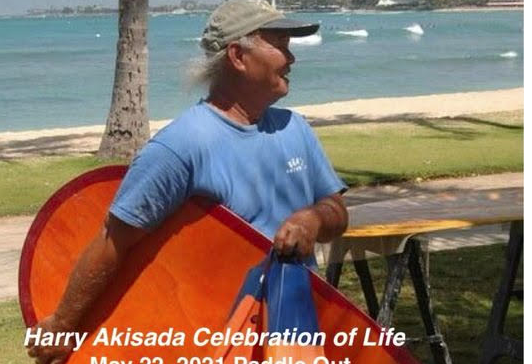 We having our own paddle out for Harry at Makaha Beach on May 22 . 730 AM, We all Going miss you my Bradah , been surfing with you since the 60s , the nicest person you ever going meet.
We Love you my Braddah.
I remember watching Harry when I was a kid at Makaha and I couldn't believe the speed he could get
 Mahalo & R.I.P
 Braddah Harry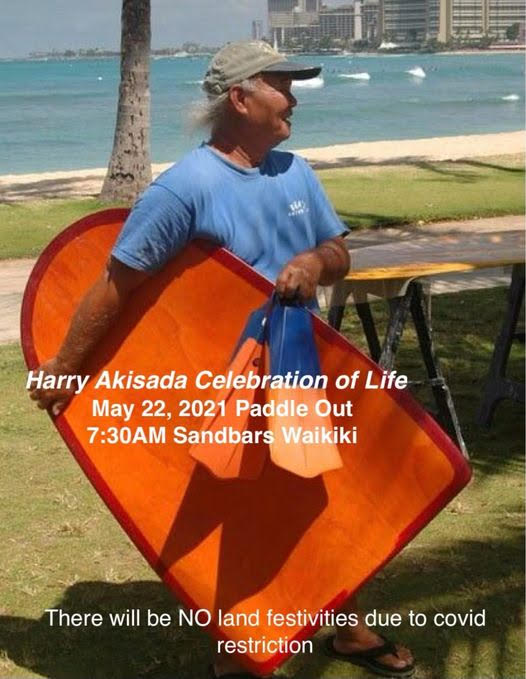 "Wow, the wave-warriors we have known are falling faster, it seems, auwe;
Paipo boarding was my entry into surfing here in Hawaii starting in '65 (1965, NOT 1865!) 🙂
I can remember THIS Harry charging many spots at full speed and fine form,
This including Big Makapu'u, and Makaha, one of his loves;
Harry was a unique, high-speed style…
one could always spot him and his trails…anywhere!
Quite the sight.
Bruce Desoto has more when you scroll down his FB link re: a Makaha tribute next weekend, simultaneous to the 'event in Waikiki'
noted hereunder.
For all the old-timers and classic watermen, it is fitting to pay him tribute and put the news/word out so others
can participate: