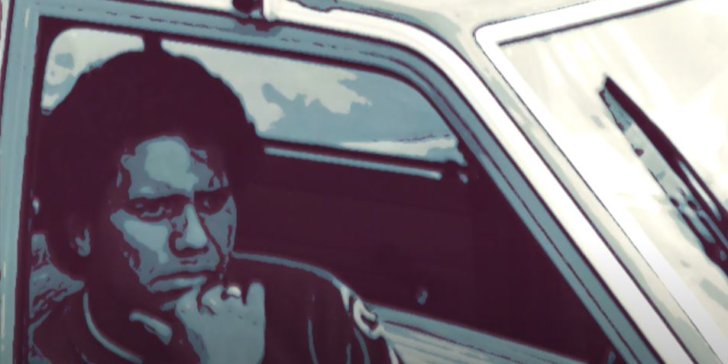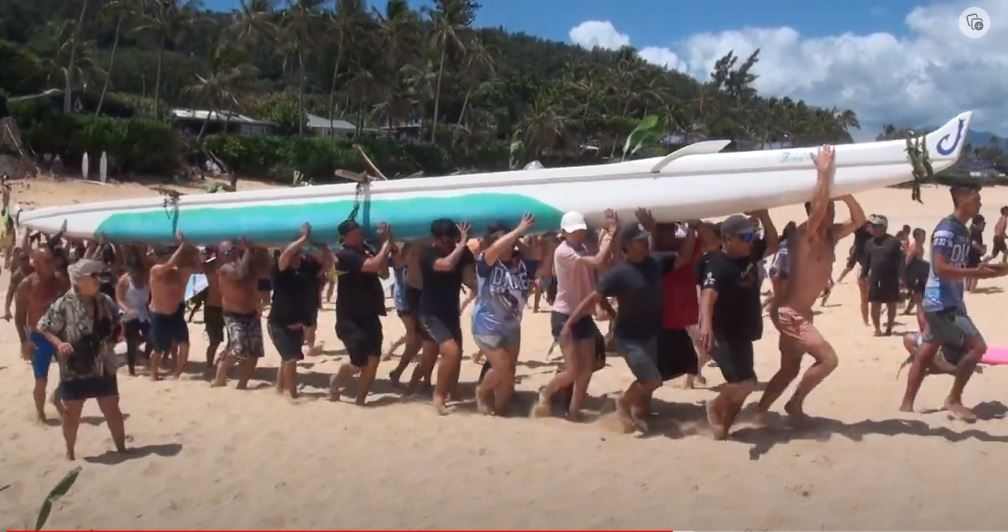 Mahalo Kyle Metcalf for always being there to document our surf community memorable events…SNN
July 2, 2023 Dane Kealoha's birthday. 
A life celebration began at the Volcom Gerry House at Banzai Pipeline.
Dane's children joined his surfer friends to gather and talk story about Dane's life.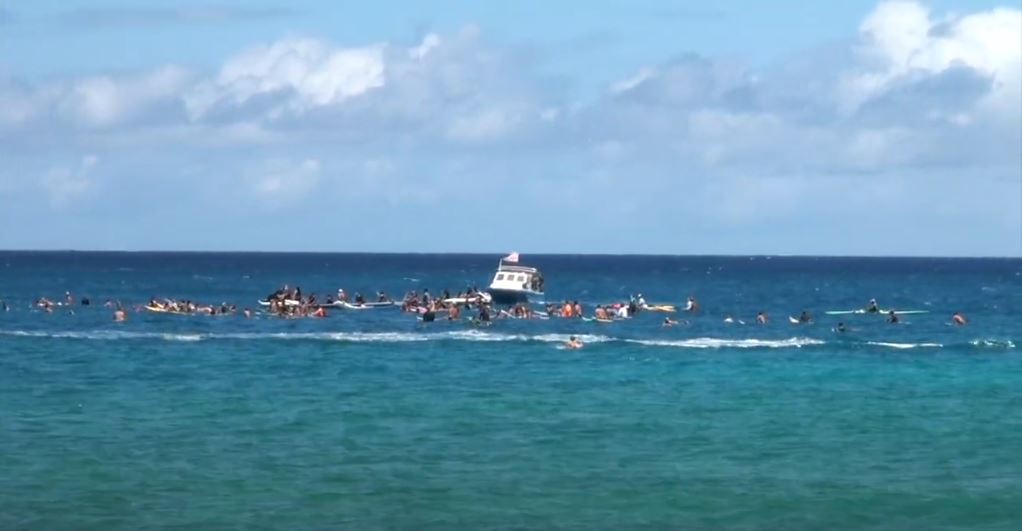 You will recognize many of the participants from the world of surfing.
Dane's ashes were added to the ocean at Pipeline second reef.
A helicopter arrived from town to drop flowers on the paddlers.
A school of dolphins worked its way north through the paddlers some jumping and spinning on the way.
From Dane's web page: Dane Kealoha, a pioneering surfing icon known for developing the 'pig-dog' style of surfing, has passed away at the age of 64.
Dane Bryon Kalei Kealoha, born on July 2nd, 1958, was the son of a carpenter.
He grew up learning to surf on the world-famous shores of Waikiki in the late '60s.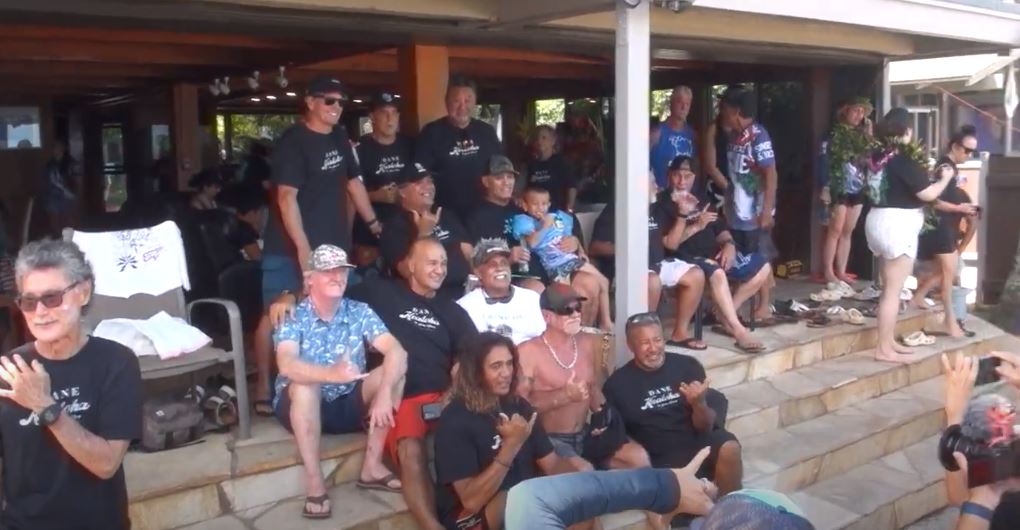 In 1973, at the young age of 15, he won the Hawaii state surfing title in the boys' division, showcasing his natural talent.
He continued to excel in his surfing career, securing another title in the junior division of the 1976 National Surfing Championship.
In 1977 Dane achieved third place in the Duke Kahanamoku Invitational, an esteemed surfing competition held on the North Shore of 'Oahu.
This impressive feat placed him behind Bobby Owens and the legendary Eddie Aikau.
During the late '70s and early '80s, Dane developed a distinctive surfing style known as the "pig dog" which became his signature stance.
This technique allowed him to ride deep inside the tube of the wave while maintaining balance and stability.
During this period, Dane embarked on a global surfing tour reaching the peak of his career in 1983.
That year he triumphed at the Duke claiming the first-place ranking after already securing the championship trophy at the Pipeline Masters earlier in the same month.
Thank you to Naia's Hawaii Surf Chicks Channel. Thank you to Bill Brooks for the use of his instrumental music on this video.