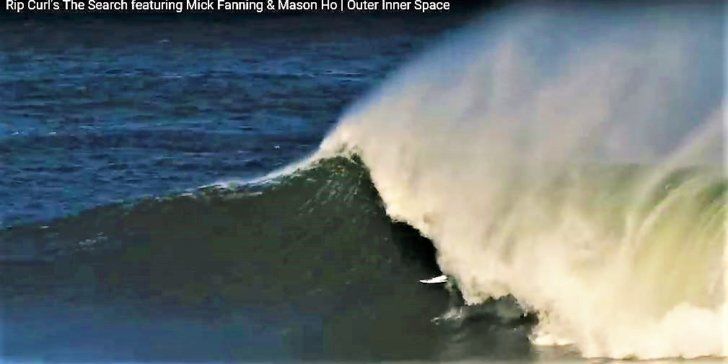 Mick Fanning is jumping out of his skin. It's taken four days to get here and waking to the sight of six-to-eight foot A-frames unloading right in front of the camp has got the three-time World Champ's blood at maximum fizz.
Looking around, though, we could be in any of a million places.
Giant scrubby plateaus stretch for miles softened only by the familiar pink hue of the soon-to-be-rising sun.
It could be West Oz. It could be Chile. It could be the moon… (if the moon had blue sky, pumping waves and a little lizard doing push ups on a nearby rock).
This is the desert and, like any desert, it doesn't take long venturing into one to quickly discover an overwhelming sense of complete isolation – a feeling that's becoming more and more absent as modern life invades ever deeper into our personal space… but sheez, let's not go there just yet.
Welcome to The Search for Outer Inner Space. Watch now.