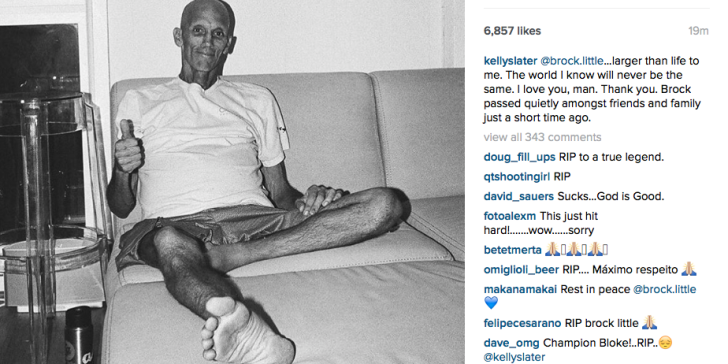 1967-2016 Brock Little was 48.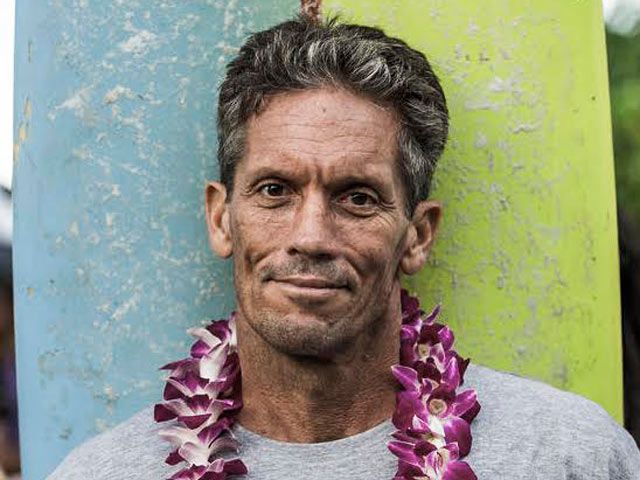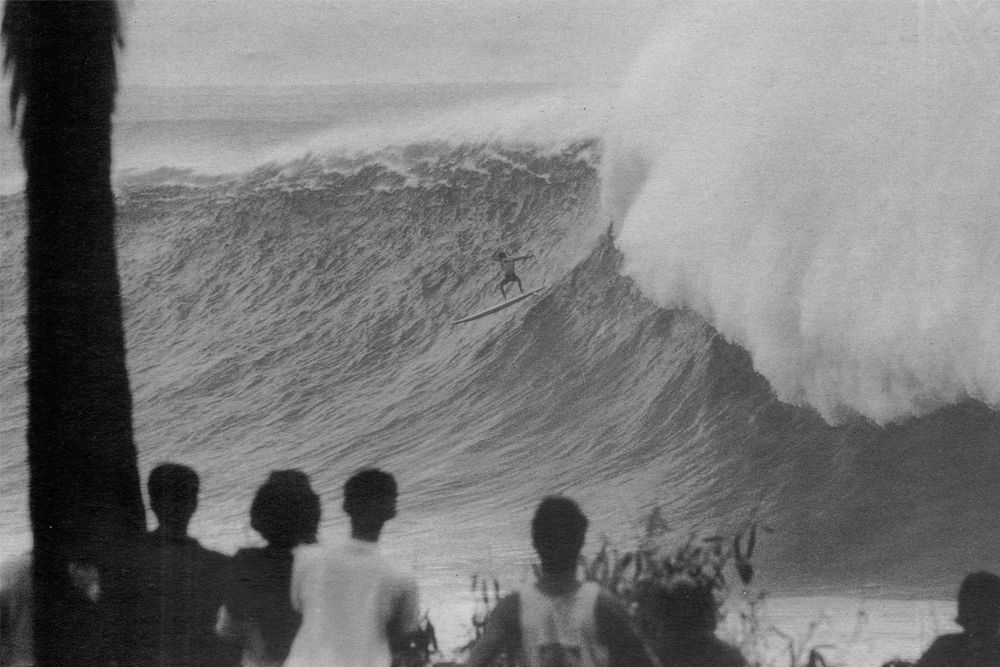 Brock Little died earlier today Thursday peacefully among family and friend. Our Thoughts and prayers are with them.
Back in January Brock said "I'm so stoked. I've had a great life and what I've lived through and what I've done in my life, crazy good times."
Brock Little: One of the greatest big wave riders of all time.
In the encyclopedia of surfing.com "Unflinching big-wave surfer and world traveler from Haleiwa, Hawaii; runner-up in the 1990 Quiksilver in Memory of Eddie Aikau contest at Waimea Bay. Little was born (1967) in Napa, California, moved with his family to Hawaii at age three, and began surfing at age seven. He was a finalist in the menehune division of the 1980 United States Surfing Championships; just over six years later the 145-pound pencil-legged rookie pro placed fourth in the 1986 Quiksilver event, held in ragged 20-foot surf at Waimea. Little was 19; Clyde Aikau, Mark Foo, and Ken Bradshaw, the three surfers who placed ahead of him, were 37, 28, and 34, respectively.
Although Little was runner-up to Hawaiian surfer Keone Downing in the 1990 Quiksilver contest, held in spectacular 25 to 30-foot Waimea surf, he stole the show with a gladiatorial wipeout on the biggest wave of the day, and followed up by pulling into the tube on a 20-footer—a rarity in big-wave surfing at the time—and nearly making it out. Little's relaxed, loose-armed style made his big-wave bravado seem all the cooler. Along with fellow Hawaiian Darrick Doerner, Little was named as the best Waimea riders in peer polls conducted in 1990 and 1993. Little went on to place highly in most of the big-wave events over the next few years"