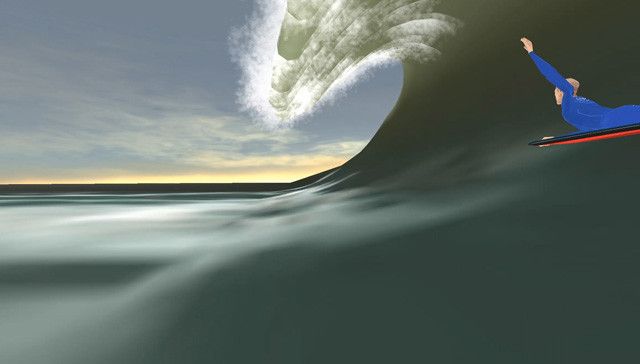 "The Journey" makes it simple to travel the world & ride nsanely perfect waves
Surf News Network, July, 2015. San Diego – After a year of development, YouRiding is proud to announce "The Journey", a free-to-play realistic bodyboard game for mobile devices. With over eight years of experience, YouRiding is the undisputed leader in creating realistic gaming experiences for core action sports enthusiasts.
The premise of "The Journey" is to travel the world in search of the perfect waves and to become the best rider along the way. The adventure begins on the East Coast of the U.S. and will be followed by an impressive selection of over 300 real waves with stunning graphics and intuitive touch-screen controls.
Players have the chance to meet real pros and locals such as Mike Stewart and Pierre-Louis Costes and customize each rider with products from existing brands.
Surf Teahupoo, Pipeline, and the Wedge with real-life game physics that match what the player would encounter at these destinations. YouRiding's goal is to create a real experience of the sport without any compromise on the fun and action.
"Imagine a game where the goal is to learn everything about the sport and where the player gets to experience actual waves, riders, equipment, and become part of a true community," says Mike Jegat, CEO of YouRiding
"The Journey" is free-to-play and available worldwide now on iPhone®, iPad® and Android devices. The game is localized in the following languages: English, Spanish, French and Portuguese.