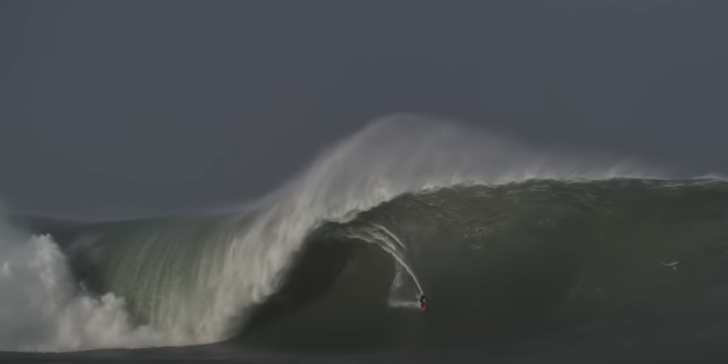 Surfer Conor Maguire (DOB 12/1/93) has claimed what may be Ireland's largest ever swell it was almost on his doorstep at Mullaghmore in County Sligo.
(Full scoops HERE)
The area, which generally produces waves of 6-9 metres (20-30ft) in height, was hit by a rare coincidence of conditions: the swell from Hurricane Epsilon on top of a mid-Atlantic depression which produced waves breaking almost a mile out and touching, perhaps, 18 metres (60ft) in height. Connor stands at just 5'6″ but now he looks 10′ tall.
After asking the permission of the local council due to Covid restrictions and in coordination with the RNLI, it was deemed appropriate for Maguire and his support team – including five jetskis for safety – to ride.
'Originally when I saw the swell on the charts, I was like: 'Oh fuck, of course it would happen during lockdown,'' Maguire told the surfing website Magic Seaweed of his potentially record breaking wave, adding that 'my main concern was not to offend anyone or put pressure on the hospital system'.
On the wave itself, the Maguire said, 'it was smooth, man. I felt like butter or something … I just kind of stood there [laughs]. But it ended up catching up with me in the end'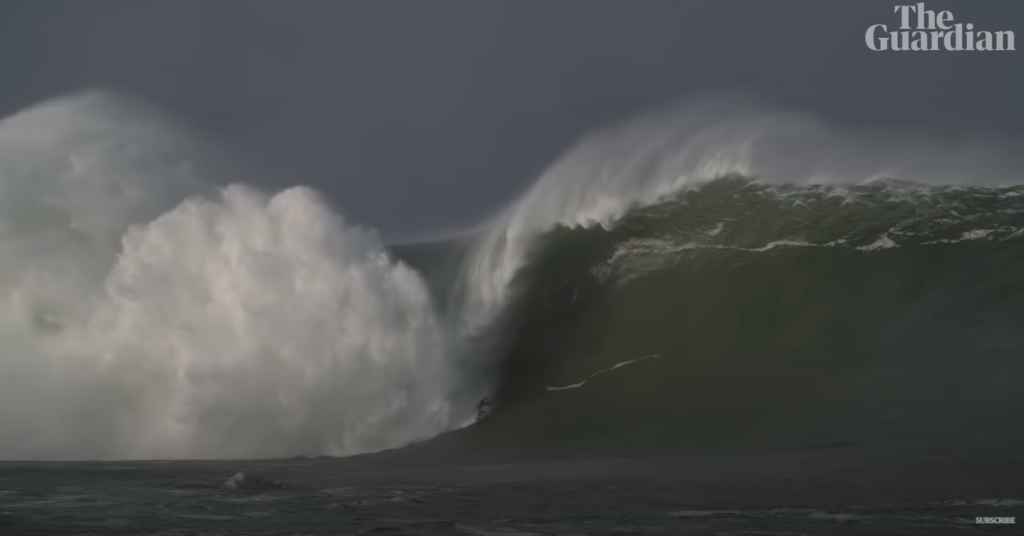 Yeah, (really) young local Conor Maguire catches 'Ireland's biggest wave' …but it's a bit more than that…
Measure height, thickness, double up, speed, irregularities & cold temps… (footage of 'Thee Wave' starts at about 45sec in). SNN

Conor Macguire talks to Seasessions crew about the largest wave ever caught in Mullaghmore, Ireland.
It is most likely the biggest ever barrel surfed in Europe.