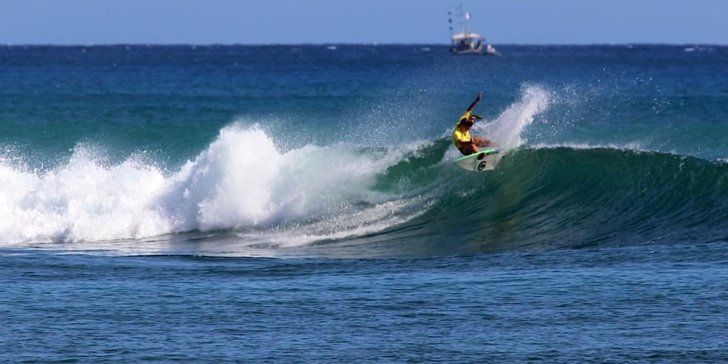 Cover Shot: Angelina Yossa slicing and dicing the Bowl into pretty pieces.
The event continues through Saturday!
It's ON and Thank-God there are waves! A new SW is built Thursday with offshore trades. An issue with South+Variable (all over the place) winds Friday but offshore North to NNW winds Saturday after frontal passage. SNN.
Here are few photos and results of the first day of the Hawaii Amateur Surfing Association State Championships, our future World Champions!  Top 2 get invitations to the Nationals in California in June!
The winners are "State Champions"!  Photos: banzaibetty.com
Results:
Girls 14/15
1st Gabriela Bryan
2nd Angelina Yossa
Girls 16/17
Anja Liotta
Malaika Bishaw
Boys 14/15
Ocean Macedo
Robert Grilho
Boys 16/17
Logan Bendimol
Cole Frye
Ocean Macedo below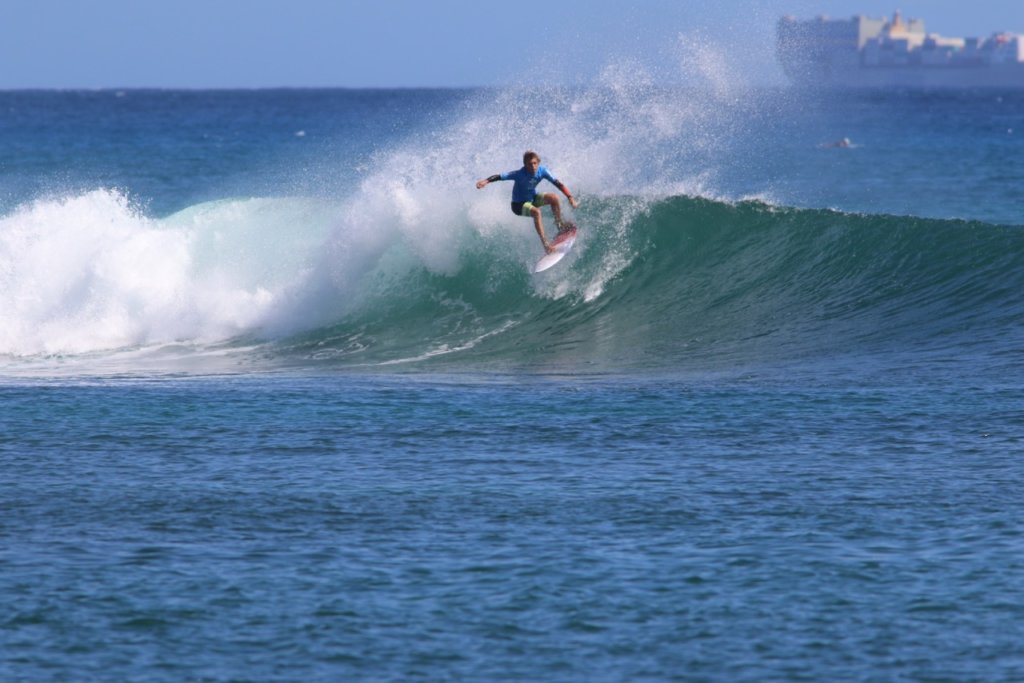 Photos
Robert Grilho getting air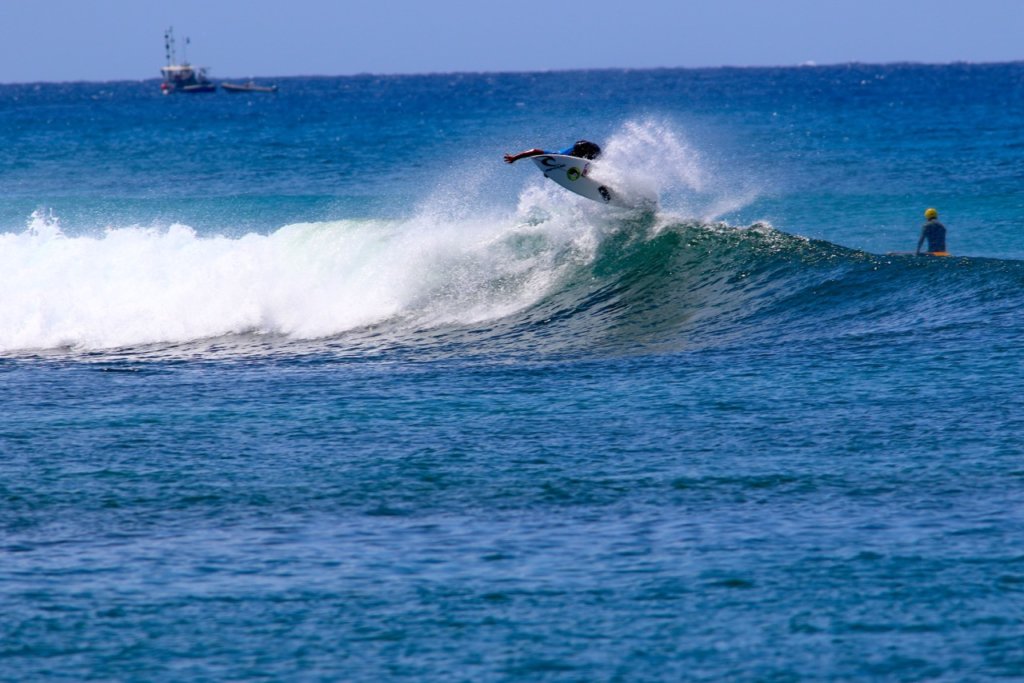 Below Girls 14/15 from left to right Gabriela Bryan, Angelina Yossa, Savannah Stone, Rumor Butts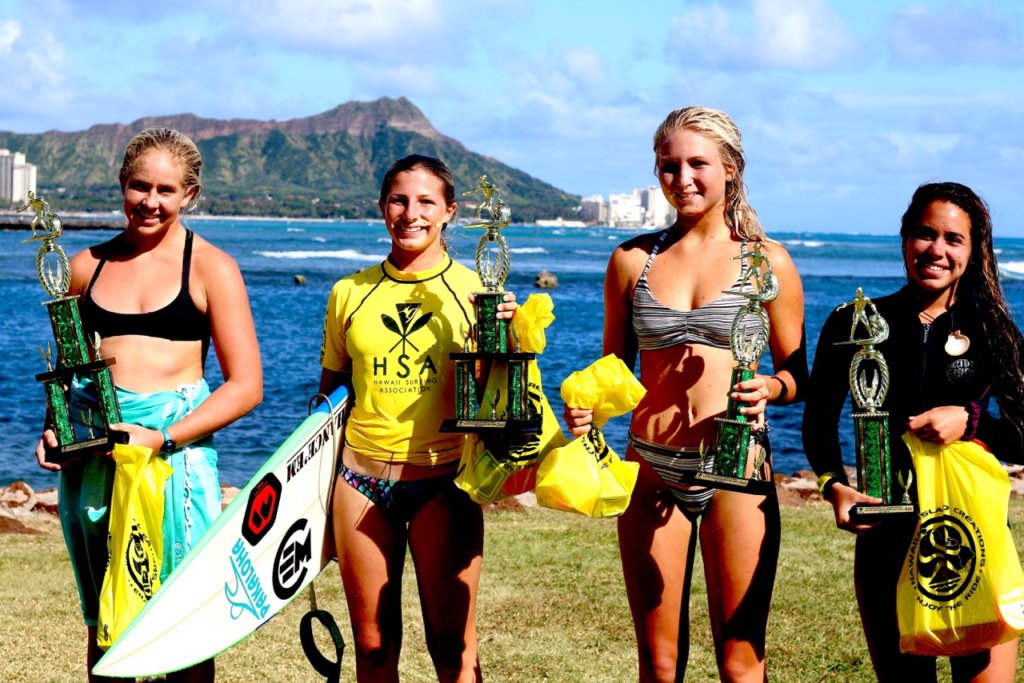 Angelina Yossa Below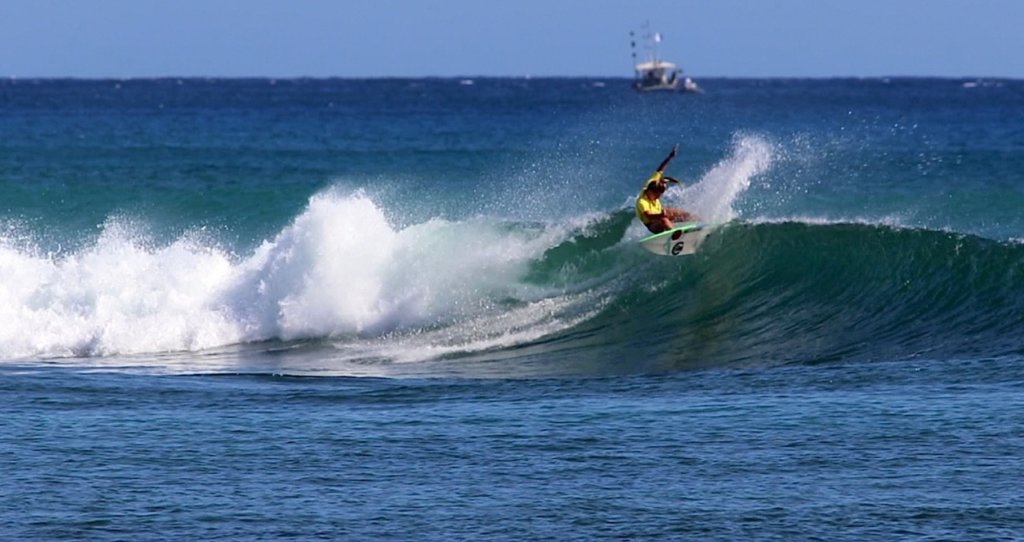 Unknown rider below.