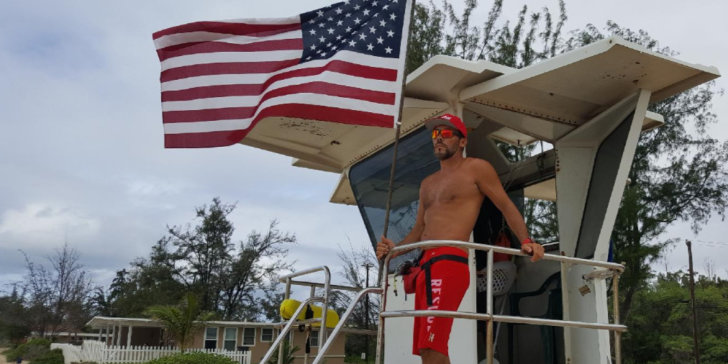 Cancer sucks…
Rescue- Layne Layne Fitzpatrick is an Ocean Rescue Lifeguard who has been blindsided with Cancer,  [AML Acute Myloid Leukemia].
He has dedicated countless hours to help others safely enjoy the Ocean.
Layne is a recipient of "The Soldiers Medal " for saving a family during a Hurricane. He is also known as Mr. ALOHAHA!
Layne goes out of his way to make sure he puts a smile on your face and will give you the shirt off his back.
He's been an avid Volunteer for AccesSurf.org, helping Special Needs kids and Wounded Warriors enjoy swimming and Surfing.
All he's ever wanted is to make sure others felt important and good about themselves.
He would say if you're having a bad day, jump into the Ocean and let all your problems melt away.
Please help Layne and his family navigate the unforeseeable future.
His loss of income and his new journey to battle cancer will be a monumental challenge.
A meager donation will go a long way.
He will need all the help possible and he will donate to cancer at the end of his journey.
Aloha, God Bless and Mahalo.
Please GO HERE to make a difference
ZAKIYA SIMMONS-EARL
Friday Dec 28
Layne, you embraced us as your family this summer when we visited our cousin Tamara. Thank you for showing us so much love and Aloha spirit! You truly are a remarkable man with such a giving heart♡ who we are honored to know! We are praying for you, Mil, Ziggy and the rest of your family! May God do His miraculous works…as only He can! We love you to life!!! ~ Zakiya, Raziya, Myles & Rhanni Your Indiana Family.