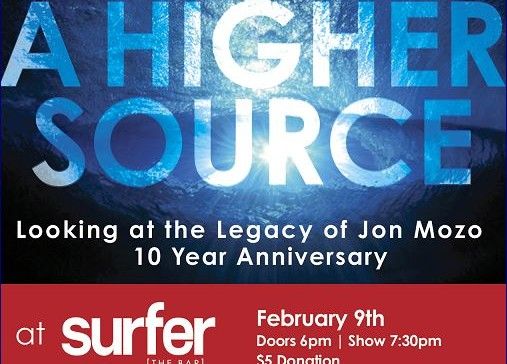 A very special Talk Story at Surfer, the Bar tonight Monday…. A HIGHER SOURCE Looking at the Legacy of Jon Mozo
Feburary 9th marks 10 years since the passing of Family man, Surf photographer extraordinaire, Jon Mozo who died at Pipeline doing what he loved.  We invite you to a special talk story with his 'Ohana. Music to follow by outlaw Chris Mozo and the Vinyl Wine band.
Talk Story, known in Hawaii as mo'olelo, is the tradition of personally sharing important stories to preserve them for future generations
Feb 9th | Doors Open 6pm | Show Starts 7:30pm | $5 Door Donation.
Mahalo and see u there! SNN